There have been significant developments in the United Kingdom and America regarding the chemical abortion pill that should influence its oversight here.
They are clear indications that the Biden administration should reverse recent actions that eliminated vital health protections for women regarding this dangerous drug with a sole purpose to kill.
During the pandemic the UK conducted an experiment on its women regarding the safety and efficiency of using DIY at-home chemical abortions. The program failed and, in the process, proved to be a serious detriment to women's health – not to mention killing their babies. It also exposed mothers to an increased risk of becoming victims of criminal activity.
The United Kingdom was justified in pulling the plug on their failed DIY chemical abortion experiment. Their decision was based on the following sound reasons:
Over 10,000 women required follow up hospital treatment.
There were several incidents involving ruptured ectopic pregnancies and resuscitation for major hemorrhage.
A fear of vast underreporting of serious complications like hemorrhage, uterine perforation, and sepsis.
A nationwide undercover investigation revealed abortionists were putting women at significant risk due to the lack of basic medical safeguards.
A surge in 999 calls – the equivalent of 911.
Multiple requests by Members of Parliament and medical professionals to end DIY at-home chemical abortions.
More than 600 medical professionals signed an open letter calling for an end to the ill-advised program.
Concerns by medical professionals that women and young girls were being coerced or forced to take the abortion pill.
Alarm that women were taking the chemical abortion pill long after the ten-week limit.
Three murder investigations of babies being born alive and then killed – one of them at 28 weeks, another at 32 weeks.
Public opinion opposed DIY at-home abortions because of health concerns for the mothers: 71% of the general population and 75% of women.
Public opinion opposed DIY at-home abortions due to fear of coercion: 84% of the general population and 86% of women.
Research in Finland and Sweden back up UK's experience and concerns expressed by the citizens of the UK.
The Biden administration is hiding as much as 95% of America's serious health complications related to chemical abortion.  The current FDA Commissioner, Dr. Robert Califf also served in that post under Barack Obama. During that time, he changed the reporting requirements for adverse events from chemical abortion to only reporting deaths.
Thousands of serious complications including life-threatening conditions, have been kept out of the public domain. As a result, we'll hear ad nauseum that the chemical abortion pill is safe and effective and that medical safeguards are an unnecessary political ploy.
Don't believe it.
A new study using Medicaid state-funded abortions paints a much different picture of the serious health risks chemical abortion poses to women. It revealed:
An increased rate of emergency room visits of over 500%.
More than twice the rate of emergency room visits compared with surgical abortion.
Evidence of a coverup. More than 60% of chemical abortion-related ER visits were miscoded as miscarriages.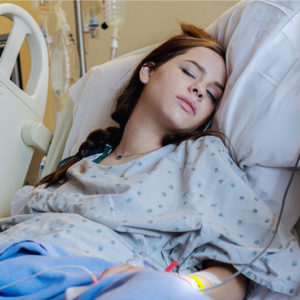 The lack of accurate and vital medical information is not surprising considering that some abortion advocate groups actually encourage women to withhold information when going to the ER.
Currently, states do not have the authority to prohibit dangerous chemical abortions, so legislation providing significant protections regarding this death drug is crucial.
According to the Guttmacher Institute, originally founded to be the research arm of Planned Parenthood, as of 2020 chemical abortion accounted for the majority of all abortions committed in the United States. This means more and more women and their babies are exposed to needless medical dangers and experimentation.
Mr. Biden are you listening?
For women and their babies,