Much of the nation and certainly all of the political pundits are abuzz regarding Tuesday's election results.
Abortion played a key role in many races, so here's a quick rundown of some of the candidates who are not only on the right side of history, they're also on the winning side of their campaigns.
The Virginia governor's race claimed the most attention from traditional and online media outlets.
Pro-life Glenn Youngkin defeated extreme pro-abortion Terry McAuliffe by slightly more than 2% of the vote. Abortion was a deciding issue. A Fox News exit poll showed that Youngkin's pro-life position generated a 12% advantage with voters who said abortion was their top issue of consideration. McAuliffe heavily attacked Youngkin's pro-life stand, but he effectively fought back, revealing which candidate was truly extreme – a successful strategy verified by the results.
Winsome Sears made history by becoming Virginia's next Lieutenant Governor and the first black woman to hold this statewide office. In addition, Jason Miyares was elected to serve as Attorney General. They are both pro-life.
Unhappy with the results, the pro-abortion media pulled out the race card and railed against so-called racist white voters in spite of the fact that they supported Sears, a black candidate.
Electoral successes spread across Virginia's political landscape. Six pro-life candidates in the Virginia House of Delegates defeated pro-abortion incumbents and returned control of the chamber to pro-life leaders.
Pennsylvania voters delivered a clean sweep, electing pro-life judges who defeated every pro-abortion candidate that had been vigorously supported by Planned Parenthood.
There was a special election in Ohio's 15th Congressional District. Pro-life Mike Carey, who had been endorsed by former President Trump, defeated pro-abortion Allison Russo.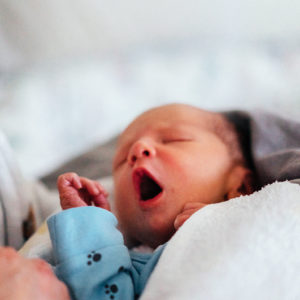 If this election is a sign of things to come for political candidates in 2022, they must come to terms with the fact that defending innocent human life is not only the right thing to do, but it will also give them the political advantage.
For the babies,