[vc_row][vc_column][vc_column_text]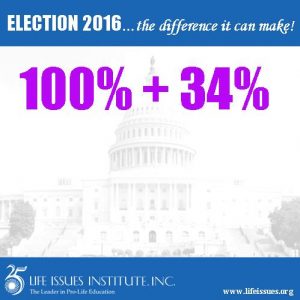 In November 2016 all 435 seats of the US House will be up for election and 34 of the 100 US Senate seats.
In order to take control of the House away from the Republicans, the Democratic Party needs to pick up 30 seats—a nearly impossible task. Democrats can, however, reduce the number of seats Republicans hold. (For more specific data and projections, visit Ballotpedia, House Elections or Election Projection, House.)
Control for the Senate, on the other hand, is much less predictable:
Republicans currently hold 54 seats in the Senate—a slim majority
Of the 34 seats up for election, 24 are held by Republicans so they have a lot to defend
5 of the 6 most competitive seats are held by Freshmen Republicans—the least likely to be re-elected
For information on which Senate seats are up for election and the likelihood they will change party, go to Ballotpedia, Senate Elections or Election Projection, Senate.
Impact of Congressional Elections on Federal and State Legislation
Those elected to Congress in 2016 will have the power to pass—or block—legislation on issues like dismemberment abortion and federal funding for Planned Parenthood.
The degree to which the President's political party has control over Congress often determines his or her political strength, including the ability to pass sponsored legislation and have Cabinet members and judges approved.
The recent passing of Supreme Court Justice Antonin Scalia, combined with the fact that 3 of the remaining eight justices are 77 years of age or older, places an even greater importance on the 2016 Senate races. Confirmation of a new Supreme Court Justice requires 60 votes of the Senate, which means whoever party holds the chamber will have the power to confirm or deny the President's nominees.
Supreme Court Justices have the power to uphold or strike down state laws. For example, justices recently ruled on Whole Woman's Health v. Hellerstedt, an abortion case on Texas law created to protect the health and safety of mothers. (For more information click here.) The ruling of the Supreme Court not only determined the future of the Texas law, but will also influence pending legislation throughout America.
Know what is at stake in the 2016 Elections.
It's important to vote, and even more important to make an informed decision.[/vc_column_text][/vc_column][/vc_row][vc_row][vc_column width="1/6″][vc_single_image image="41640″ onclick="custom_link" link="https://lifeissues.org/2016/06/voting-for-a-womans-right-to-know/"][/vc_column][vc_column width="1/6″][vc_single_image image="41678″ onclick="custom_link" link="https://lifeissues.org/2016/06/ban-down-syndrome-abortions/"][/vc_column][vc_column width="1/6″][vc_single_image image="41645″ onclick="custom_link" link="https://lifeissues.org/2016/06/vote-in-november-help-save-lives/"][/vc_column][vc_column width="1/6″][vc_single_image image="41665″ onclick="custom_link" link="https://lifeissues.org/2016/06/latest-poll-indicates-americans-think-funding-planned-parenthood/"][/vc_column][vc_column width="1/6″][vc_single_image image="41627″ onclick="custom_link" link="https://lifeissues.org/2016/06/5-reasons-vote/"][/vc_column][vc_column width="1/6″][vc_single_image image="41620″ onclick="custom_link" link="https://lifeissues.org/2016/06/next-president-reshape-supreme-court/"][/vc_column][/vc_row][vc_row][vc_column width="1/6″][vc_single_image image="41962″ onclick="custom_link" link="https://lifeissues.org/2016/07/anti-coercion-policies-increasing-among-states/"][/vc_column][vc_column width="1/6″][vc_single_image image="41972″ onclick="custom_link" link="https://lifeissues.org/2016/07/state-stand-life/"][/vc_column][vc_column width="1/6″][vc_single_image image="41835″ onclick="custom_link" link="https://lifeissues.org/2016/07/states-saying-yes-assisted-suicide/"][/vc_column][vc_column width="1/6″][vc_single_image image="41641″ onclick="custom_link" link="https://lifeissues.org/2016/06/overwhelming-majority-americans-support-substantial-abortion-limits/"][/vc_column][vc_column width="1/6″][vc_single_image image="41838″ onclick="custom_link" link="https://lifeissues.org/2016/07/parents-child-syndrome-dont-afraid/"][/vc_column][vc_column width="1/6″][vc_single_image image="42052″ onclick="custom_link" link="https://lifeissues.org/2016/07/people-choosing-death-dignity/"][/vc_column][/vc_row]