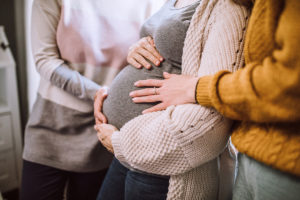 This Sanctity of Life special holds a message very dear to my heart. In a post-Roe America, it is absolutely vital that the Church be engaged and active. If pastors understood the opportunity for ministry to hurting and troubled hearts impacted by pregnancy and abortion, they'd jump on board with both feet. The abortion industry isn't there to pick up the pieces of shattered lives, but God's Church is. They can walk with them through an unexpected pregnancy or the dark valley of healing after abortion. Churches and pro-life pregnancy centers create a partnership that will save lives for now and eternity. And we provide listeners with the tools to help.
Brad Mattes
10 Ways Your Church Can Stand with Women and Men
We have created a downloadable resource for you to share with your church family or pastor.
In this post-Roe world, what is the Church's responsibility to women for whom abortion is no longer an option? With the dramatic change in abortion law in 2022, believers now have the opportunity to demonstrate their concern for baby, mother, and father. Meet below a team of men and women who are already actively engaged in ministry and who share insight on ways we can support moms – and their babies.
Dr. Alveda King serves as Chair of the America First Policy Institute's Center for the American Dream. She is the daughter of the late slain civil rights activist Rev. A. D. King and the niece of the Rev. Dr. Martin Luther King, Jr. She is the founder of SPEAK FOR LIFE and ALVEDA KING MINISTRIES. Dr. King is also an acclaimed author, twice elected to the GA State House, 2021 recipient of the Presidential Lifetime Achievement Award, and is a film and music industry veteran.
Amy Ford is Co-Founder and President of Embrace Grace, a non-profit that inspires and equips the church to love single and pregnant young women and their families. Serving in Embrace Grace, she has countless stories of how churches, pregnancy centers, and the body of Christ have come together to impact communities in a beautiful way. She brings a fresh perspective of how one life can make a difference by stepping out of our comfort zones and just loving people.
Pastor Brad Bramlet is the Outreach Pastor at River City church in Lewiston, Idaho. For the past 25 years Pastor Bramlet has focused his time and talents on reaching the unchurched. Brad Bramlet is known as a bridge builder in his community. He has, together with others, implemented, created, developed and presented life-changing ministries that meet the practical needs of people. These ministries consistently bring value to those impacted.
Heather Lawless, Founder of Reliance Ministries and Reliance Center, has been a part of the pro-love, pro-life movement for over 15 years. She started an Embrace Grace group at her church and found that the need to provide long-term help to women AND men in crisis was real. Her desire to be there for them and then "prove it" became a fire in her heart. In 2017, the Lord gave Heather the vision for Reliance Ministries and the Hope Model. The Hope Model has impacted over 12,000 people in 4 years; breaking cycles, saving lives and transforming hearts.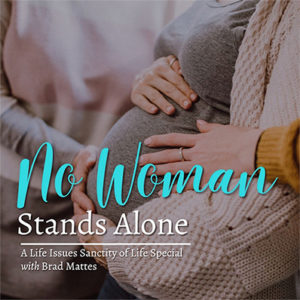 "Abortion is a favorite tool of Satan to separate souls from God. The church is God's antidote for his venomous poison-" Brad Mattes
Jill Stanek was a registered nurse at Christ Hospital in Illinois when she made the shocking discovery that babies were being aborted alive and allowed to die without medical care. A long time veteran of the pro-life movement, Jill joined Susan B Anthony List in 2015 and now serves as Community Outreach Director for SBA' ProLife's project Her PLAN or Her Pregnancy and Life Assistance Network. Her PLAN is helping prepare states to safeguard vulnerable pregnant mothers and babies in the new Dobbs era.
For too long not all but far too many Christian pastors and leaders of all denominations have remained silent regarding the undeniable conflict between Christianity and abortion.
Self-professing Christians who are informed to the reality of abortion, yet still support or promote it must be made to understand that abortion is incompatible with their faith and that the two cannot peacefully coexist.

The mission of Reliance Ministries Inc. is to provide a four-part holistic model of services that we believe will eliminate the need for abortion, break destructive cycles, and provide real tools for men and women to live the most abundant lives possible.

Embrace Grace exists to help inspire and equip the church to love and encourage single and pregnant young women and their families. Women experiencing unexpected pregnancies receive practical, spiritual, and emotional support through our global support groups.

HerPLAN (Pregnancy and Life Assistance Network) facilitates collaboration between assistance providers and their communities to empower women and families through comprehensive medical, social, and material support.
Walking with Moms in Need is a process through which Catholic parishes and communities "walk in the shoes" of local pregnant and parenting women in need.
Everyone should know how to help moms in difficult circumstances.
Many men are devastated by the pain, guilt and, remorse of abortion in their story and we must be willing to talk about it, especially in the Christian community, so that more men are healed, stop hiding, and become silent no more.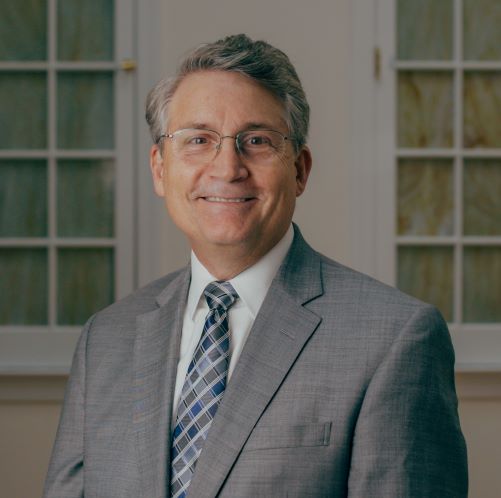 About Brad Mattes
A veteran of the pro-life cause . . .
With over 47 years of significant contribution and recognition in the pro-life movement, Brad Mattes is widely known in the United States and worldwide for his passion for the preborn.
He is the commentator for the daily Life Issues program, heard on over 1,340 radio outlets nationwide and is the co-founder and president of Life Issues Institute.
As president of the organization, Brad is responsible for the global objective of Life Issues Institute: to develop and disseminate effective pro-life education.