Of all the countries I've been blessed to visit while defending life, South Africa is definitely a favorite. On this return trip Ellen and I spent a two-week lecture tour among our "extended family."
The fifteen-hour flight to Johannesburg seemed worth it once we finally got to our destination of Durban. Our base of operations was the expansive KwaSizabantu Mission. Since the sixties it has been bringing the gospel to the Zulu people and ministering to the poor and addicted.  
The fight to protect innocent human life has similarities around the globe and South Africa (SA) is no different. A 1975 law had protected nearly all unborn babies until 1996 when legislation was passed with loopholes allowing abortion until birth.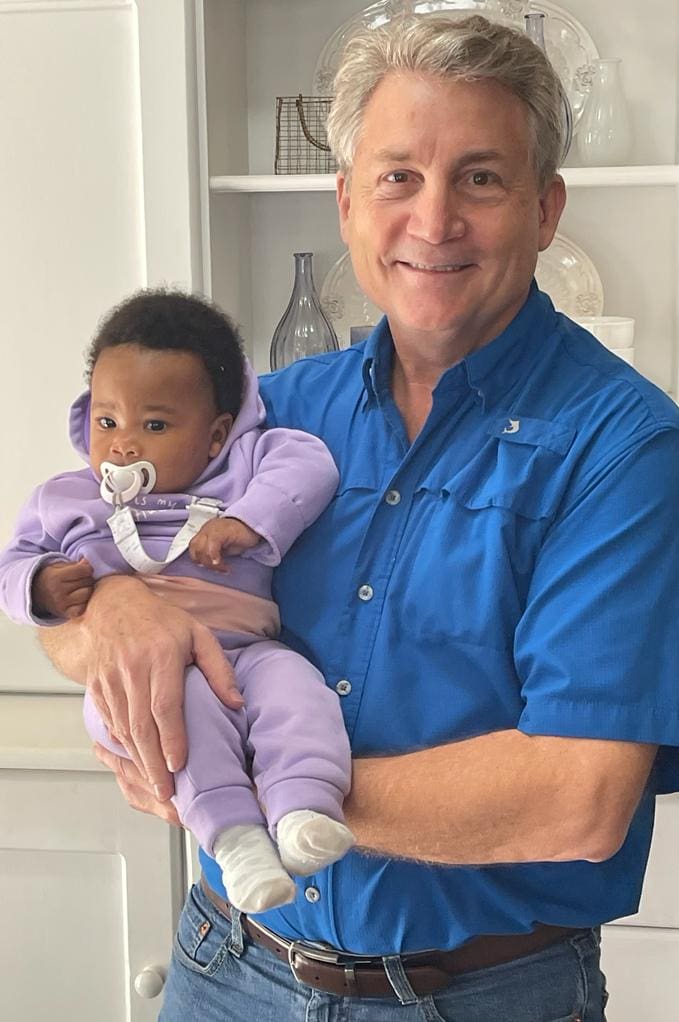 Life Issues Institute has had a long and productive relationship with Doctors for Life International (DFL), headquartered in SA. So, our first morning there we met with the staff, gifting them a set of fetal models and other educational materials. And I got some baby time with Naomi, the result of DFL efforts outside an abortion center.
Part of the work of DFL is a clinic in Mozambique where they recruit volunteer medical staff to perform life-changing surgeries for poor individuals. Several walk for days in the hope of receiving cataract surgery to restore their sight. Ellen and I hope to return next year to volunteer at this clinic.
It's exciting to help mold the minds of budding young physicians, so I was pleased to speak with medical students at the Nelson R Mandela School of Medicine, part of the University of KwaZulu-Natal. The students were keenly interested in the demise of Roe and its impact on abortion. 
The main event was the annual conference of the National Alliance for Life, a coalition of pro-life groups throughout SA. Dr. Peter Hammond and I were keynote speakers at this sold-out conference. In addition, I did a radio interview with "Let's Talk" host Chim Onyebilanma at GNCR, Durban.
The following day was the annual March for Life which was just as encouraging for us as it was our South African counterparts.
During our stay we produced an episode of our weekly half-hour radio program, Straight Talk on Life Issues that focused on defending life in SA. Our guests were Dr. Albu Van Eeden, CEO of DFL, Johan Clauson, Director and Coordinator of Aid 2 Africa, the humanitarian division of DFL, and Dr. Elsabe Combrink who heads the Abortion Pill Reversal project.
The radio program demonstrated that while there were several similarities in our collective battles to protect life, there was a glaring difference. The path in life is much harder for many people in SA compared to America, and choosing life for your baby means a great deal more sacrifice to overcome the pressures to abort. I marvel at the strength of these African women.
You can get a special sneak peek at the program and more information about the guests on our website.
A quick trip to Cape Town included another radio interview and speaking to a packed house of youth ministry participants, educating them about the realities of abortion. I was particularly encouraged by their number and level of interest in learning more.
As we were enroute to SA, the founder of KwaSizabantu Mission passed away. Rev. Erlo Stegen had touched countless lives which was reflected in his massive funeral service attended by 10,000 people. In traditional Zulu style, it lasted over six hours. Rev. Stegen spiritually and physically ministered to the Zulu people in a time when white men didn't even speak to black people. Thus, a contingent of Zulu royalty, a past president of SA and representatives of the current presidential administration all came to pay their respects and speak at the funeral. It was a sight to see.
During past international travels, people from every country would earnestly plead with me that the US must overturn Roe v Wade because then they too could hope to do the same. By God's grace we did the impossible. Roe has been overturned and it is giving our international pro-life colleagues considerable encouragement to follow in our footsteps. 
We are stronger together, so these opportunities for international collaboration post Roe have added importance and meaning. 
Defending life around the globe, 
Bradley Mattes
President Life Issues Institute