It can be said that both the best and the worst of humanity has been revealed during the coronavirus pandemic.
Scores of heartwarming do-gooder and heroic stories have saturated social media and beyond.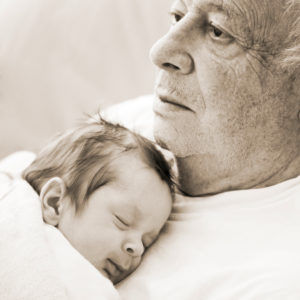 At the same time, we have witnessed Planned Parenthood's efforts to scare pregnant women into having abortions, and expand abortion via telemedicine. Or Planned Parenthood's fleecing of taxpayers by fraudulently syphoning off over eighty-million dollars intended for small businesses to keep them afloat.
But beyond the abortion industry, the culture of death has slithered its way into America's critical care units focused on COVID patients.
And there's something you can do to help!
The pandemic has unmasked alarming policies and guidelines designed for situations like COVID—policies that would likely be used to guide healthcare decisions for years to come. So it's critically important that they be exposed and rectified. Here's a sampling of what's been uncovered.
New York Governor Andrew Cuomo forced hospitals to send COVID patients to the state's nursing homes which turned them into breeding grounds for a virus that is most often fatal among the elderly.
As of May 25, the number of New York confirmed COVID deaths and those presumed to be attributed to the virus was 5,837. A quarter of the total COVID fatalities in the state were the vulnerable and defenseless residents of nursing homes. Governor Cuomo demonstrated a shocking lack of value and respect for the lives of elderly citizens. A public outcry forced him to rescind his discriminatory order.
The pandemic has also exposed states with emergency policies that were blatantly discriminatory.
Alabama had 2010 guidelines on the books that allowed denying ventilator care to patients based on age or with "profound mental retardation" and "moderate to severe dementia."
Disability rights groups filed a complaint with the Pennsylvania Department of Health saying their pandemic guidelines automatically discriminated on the basis of disabilities.
In both cases, the Office for Civil Rights at the US Department of Health and Human Services dialogued with state officials, which resulted in their guidelines becoming compliant with federal law protecting the powerless.
Disability Rights Connecticut filed a complaint against the State of Connecticut, saying it discriminates against those with disabilities, including:
Denying their right to make informed decisions
Denying their right to informed consent
Subjecting them to unnecessary physical and chemical restraints
Guidelines denying family members the ability to accompany an at-risk patient eliminates a patient advocate who could halt or report abuse or facilitate communication on behalf of the patient's wishes.
Like the abortion industry, advocates of euthanasia want to expand their culture of death by telemedicine, and are jumping aboard the exploit-the-pandemic bandwagon. Nancy Valko, RN reported that American Clinicians Academy On Medical Aid in Dying is advocating telemedicine to provide lethal medicines for those who contract COVID.
The former Hemlock Society, now called Compassion and Choices, has a COVID toolkit. In addition, it and other pro-euthanasia groups now offer a COVID addendum to their advance directives.
You can help
Do an online search for guidelines regarding COVID/pandemic healthcare in your community or state.

If violations exist, seek the assistance of a pro-life group, attorney or disability rights group and contact the

Office for Civil Rights.
Federal law prohibits healthcare policies that discriminate against any US citizen. One person can make a big difference.
Protecting the vulnerable,
Bradley Mattes
President, Life Issues Institute
Life Issues Institute is dedicated to changing hearts and minds of millions of people through education. For 32 years, organizations and individuals around the world have depended upon Life Issues Institute to provide the latest information and effective tools to protect innocent human life from womb to tomb.