Brad Mattes and Emmy Baker
It is tragic that so many doctors and medical professionals default to abortion when there is a challenge with a pregnancy. Many go beyond the abortion option. They repeatedly bring it up even though the patient said no. Many patients have told of being harassed, intimidated, or even bullied into opting for abortion. Actually, the a-word is seldom used. It's couched in soft-sounding phrases like "early induction" or the need to "eliminate suffering".
My prayer is that this Sanctity of Life radio special will give patients the courage to stand up to their doctors and say no to the intentional killing of their precious babies. God has a perfect plan for every child, regardless of how brief the life or the challenges ahead.
We also want to equip parents with resources and mentors who can walk them through this difficult chapter in their lives and say YES to life!
Brad Mattes
It's a national tragedy that so many physicians recommend abortion for babies facing a challenge during pregnancy. There are countless tragic accounts from parents who were pressured, intimidated, or bullied by medical professionals to abort their babies because of a medical condition. "Say 'Yes' to Life!", a Life Issues half-hour radio special, will arm parents to say no to abortion and yes to life and equip them with free resources below.
Matt and Courtney Baker are mom and dad to 6-year-old Emmerson, their daughter with Don syndrome.
Jenny Foster is author of "Natty Pond – A Memoir" which shares her journey to finding healing and forgiveness after a medically advised abortion. The traumatic loss resulted in a 20 year path from isolation and shame to full acceptance of Christ's forgiveness.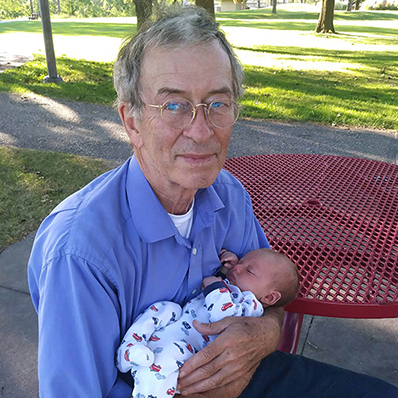 Daniel Wechter, MD is a Maternal-Fetal Medicine Specialist based in Michigan who has over 45 years of experience in the field. He also speaks from the very personal perspective of a dad whose daughter has Down syndrome. Powerful advocacy for the sanctity of life from a physician's vantage point.
In our line of work God's perfect timing becomes evident in many ways.
This year's Sanctity of Life half-hour radio special, Say 'yes' To LIFE! alerts parents to the grim reality that many doctors and medical professionals push abortion – often in aggressive ways – at the first sign of a challenge with the pregnancy.
One of the medical community's often used tools to weed out the "undesirables" is prenatal testing.
A new report from The New York Times, an avid abortion supporter, has sounded an alarm which makes our radio special more urgent than ever.
"We are going to keep her and her name is Emmerson."
"I thought if he knew her name, maybe he would see her as a life. This is a doctor – and he is supposed to speak life. He is supposed to take care of my child – not rally for the end of her." –  Courtney Baker
"I want parents to realize God has a plan for every baby regardless of the challenges that lie ahead – even if their baby lives for only hours or minutes."
–Bradley Mattes, president of Life Issues Institute
A grief spanning two decades was compounded by guilt and consequences that left Jenny feeling vanquished to the island of secrecy and shame, made all the more palpable within the silence of the church. "What I had done was too horrific to admit, too shameful to share, too honest to be heard.
Open letter to my prenatal specialist.
Dear Doctor,
A friend recently told me of when her prenatal specialist would see her child during her sonograms. He would check over her baby and comment, "He's perfect." Once her son was born with Down syndrome, she visited that same doctor. He looked at her little boy and said,
"I told you. He's perfect."    Her story tore me apart.
As the battle over abortion heats up in states across our nation, pro-abortion activists are stepping up their campaigns to sell late-term abortion as a good for women, men, and their babies. Vice produced a video for airing on HBO … Continue reading →
String of Pearls was created to provide a nurturing and safe place for families as they navigate the path following a fatal prenatal diagnosis that will result in the death of their baby prior to, or shortly after birth.
We provide free parent-centered case management and peer support to parents carrying to term following a prenatal diagnosis.
Providing the gift of remembrance portraits to parents experiencing the death of a baby.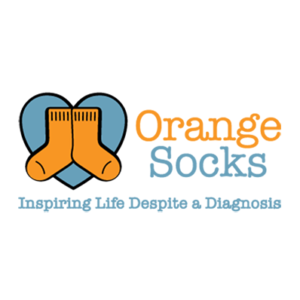 Orange Socks-Bridging the gap between the life you thought you'd have, and the one you were blessed with. We are a parent community for kids with disabilities. Our mission is to help families find a new normal as they navigate through the grief that comes when they're told that their little one will be different.
What the Research Shows
A study of women and men who lost a baby to anencephaly shows that women who chose abortion suffered "significantly more despair and depression."
Research published in The Journal of Clinical Ethics found over 97% of the women who chose to give birth had no regrets. They "valued the baby as part of their family" and cherished the "opportunities to love, hold, and meet their child."
In another study researchers were moved and surprised by parents who chose to continue the pregnancy. They looked upon themselves as parents and viewed their babies as "precious." The mothers wanted to keep their babies in the womb as long as possible to give them the best chance at surviving after birth. It was noted that none of the mothers said they wanted their pregnancy to end, even with the discomforts common to late pregnancy. Each day was treasured, and parents "chose to focus their love and attention on…the present moment."
A 2011 study revealed that one of the most devastating realities the parents had to deal with was the "often insensitive treatment by health care providers."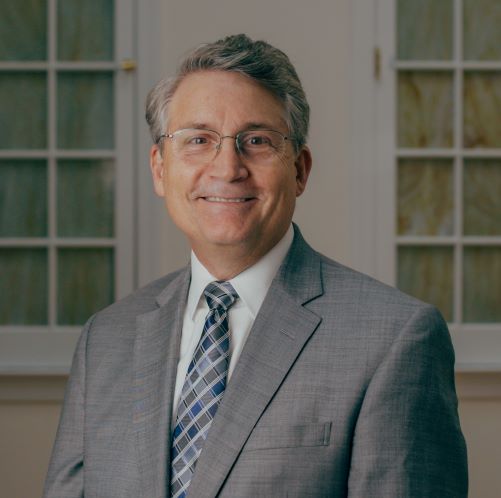 About Brad Mattes
A veteran of the pro-life cause . . .
With over 46 years of significant contribution and recognition in the pro-life movement, Brad Mattes is widely known in the United States and worldwide for his passion for the preborn.
He is the commentator for the daily Life Issues program, heard on over 1,270 radio outlets nationwide and is the co-founder and president of Life Issues Institute.
As president of the organization, Brad is responsible for the global objective of Life Issues Institute: to develop and disseminate effective pro-life education.