One of the most important issues facing America in a post-Roe environment – arguably the most important issue – is making sure that women and their babies will not be abandoned without access to abortion.
The good news is mothers can make life-affirming decisions about their pregnancies because the pro-life movement is their most loyal advocate.
And here's how it's shaping up.
Beginning in 1995 Pennsylvania, under pro-life Democrat Governor Bob Casey, became the first state to create a $2 million program to promote alternatives to abortion (now in nearly 100 centers).  Since then, additional state legislatures have used their budgets to help women make life-affirming decisions that both they and their babies can live with.
For example, Minnesota recently began a five-year grant of $3.4 million annually equipping 33 locations throughout the state to offer crucial assistance to mothers and children.
Currently Florida, Georgia, Nebraska, North Carolina, Oklahoma, and Ohio have enacted plans to assist women and children.
Texas has a reputation for doing things bigger and better in the Lone Star State. That is certainly true when it comes to their alternatives to abortion program. Initially the state legislature began with a budget of $2.5 million in 2005 that grew ultimately to $100 million, expanding services of support for mothers, fathers, families, and children.
The program offers an expansive list of resources that equip and empower women to say no to abortion and yes to life. Services ranging from free pregnancy tests and ultrasounds through private organizations, to financial assistance for qualifying families via government entities.
Is this Texas-sized investment getting results? Take a look at some of these success stories.
These state initiatives work in partnership with and in addition to the over 2,700 pro-life pregnancy help centers throughout the nation. A comprehensive survey documented the amazing work of countless dedicated staff and volunteers.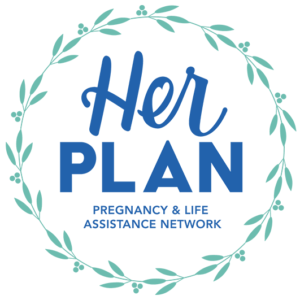 Another exciting development is the grassroots expansion of Her PLAN (Her Pregnancy and Life Assistance Network).  The pro-life organization connects and assists agencies that provide life-affirming assistance to women and children, thus helping them fulfill their mission to serve women and families. PLAN believes women and families are best served when communities and providers strongly support one another's work.
The result is a comprehensive road map for assisting women and men facing unexpected pregnancies – both before and after birth – organized state by state.
PLAN's seven categories of care include: mentorship, health and well-being, financial assistance, work or education, material or legal support, recovery and mental health, prenatal diagnosis, and care for children.
There's an important strategy behind their organizational efforts. Her PLAN has organized in four states and expects to expand that to 30 in 2023. Should the US Supreme Court overturn or substantially impact Roe v Wade, 21 states are poised to end abortion substantially or completely. An additional nine states are likely to pass significant life-saving legislation.
Women living in these 30 states will require resources that provide a safety net in the absence of access to abortion. Women and their babies will not be abandoned because the pro-life movement is their most loyal advocate.
The growth and expansion of alternatives to abortion is essential to passing and sustaining pro-life legislation. We must demonstrate to affected communities that women deserve better than abortion – and now they will receive it.
For women and their babies,