The following information is not for the purpose of endorsing any political party or candidate. It is intended to educate readers on the many ways America's last two presidents have dealt with the abortion issue.
Conscience Rights
President Trump put into place a rule that would protect medical professionals who refuse to participate in proving abortions. The rule clarified that the Affordable Care Act's (Obamacare) federal definition of sex discrimination does not include abortion.
President Biden attempted to reverse this rule but decided not to appeal an adverse ruling by the Fifth Circuit Court of Appeals that protects medical professionals from performing procedures that violate their beliefs.
The same ruling that protects them from being forced to perform gender surgeries will also protect them from being forced to perform abortions.
White House Activities
President Trump hosted an event featuring Melissa Ohden who survived a late-term abortion intended to end her life, Katie Shaw, a pro-life advocate who has Down syndrome, Micah Pickering, born at just 22 weeks into pregnancy, and Katharine Alexander, adopted after being born opioid-dependent.
President Biden hosted a black-tie dinner honoring Minnesota Governor Tim Walz for signing legislation that legalized abortion until birth and rolled back all existing pro-life laws, one of which was a law protecting newborns who survive late-term abortions.
Doug Emhoff, husband of Vice President Kamala Harris, personally called abortionists and thanked them for performing abortions.
Funding Planned Parenthood
President Trump undertook five efforts to defund Planned Parenthood, some were successful.
President Biden signed executive orders reinstating tax funding to Planned Parenthood.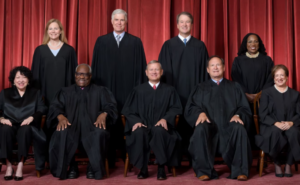 U.S. Supreme Court Justices
President Trump nominated, and the U.S. Senate confirmed, three Justices who voted to reverse Roe v. Wade and Planned Parenthood v. Casey: Neil Gorsuch, Brett Kavanaugh, and Amy Coney Barrett.
President Biden nominated, and the U.S. Senate confirmed, one Justice, Ketanji Brown Jackson who supports the "right" to abortion.
Key Administration Staffing
Key Trump Staff:
Secretary of the U.S. Department of Health and Human Services, Dr. Tom Price, had a 100% pro-life voting record in Congress.
Nikki Haley, the UN Ambassador said, "I believe every life has a value and is blessed by God."
Andrew Puzder, Secretary of Labor, was an architect of pro-life legislation that prevailed before the US Supreme Court in Webster v. Reproductive Health Services.
Pro-life leaders expressed support for Callista Gingrich as the new U.S. Ambassador to the Vatican.
Key Biden Staff:
Secretary of the U.S. Department of Health and Human Services Xavier Becerra has been labeled "aggressively pro-abortion."
UN Ambassador Linda Thomas-Greenfield denigrated the Dobbs v. Jackson Women's Health Organization U.S. Supreme Court decision.
Before becoming Secretary of Labor, Marty Walsh supported naming a Boston square after an abortionist who was once convicted of suffocating a baby.
Joe Donnelly, U.S. Ambassador to the Vatican, voted as a U.S. Senator to use taxpayer dollars to fund Planned Parenthood, and has a pro-abortion voting record.
Promoting Adoption
President Trump signed an executive order to help foster and adoptive families.
During National Adoption Month, the president advocated adoption as a positive alternative to abortion.
President Biden made a proclamation on adoption during National Adoption Month that "called for the adoption tax credit to be made fully refundable."
International Actions
President Trump stopped funding of UNFPA due to its participation in China's brutal one-child policy.
The United States co-sponsored and signed the Geneva Consensus Declaration, along with 32 other countries that affirms there is no international right to abortion.
President Biden restored funding of UNFPA.
Biden rescinded the U.S. co-sponsorship and endorsement of the Geneva Consensus Declaration.
List of Achievements
President Trump's list of pro-life achievements.
President Biden's pro-abortion achievements.
Honorary Titles
President Trump: Hailed by many as "The most pro-life president in history."
President Biden: "EMILY's List, which is a group that backs female candidates who support abortion rights, called the Biden administration the most pro-choice administration in history."
Enough said.
For LIFE,