For decades you've been aware of Planned Parenthood's racist roots and business model. But a new analysis shows scores of Planned Parenthood affiliates – by their own admission – are racist.
Yes, they're admitting it!
Jim Sedlak, executive director at American Life League researched every Planned Parenthood in America and found that 19 affiliates, representing 33 states, admitted to harboring racism in their day-to-day operations. Jim's analysis, called Planned Parenthood's Racism. . . In Their Own Words, is another tool in our pro-life arsenal to expose the true agenda of this abortion giant.
It all began in June when current and former staff of Planned Parenthood's flagship affiliate in Manhattan, formerly the Margaret Sanger Health Center (named after their racist and pro-eugenicist founder), spoke out against what they called a "toxic work environment" replete with racism.
Eventually, affiliates began posting statements on their websites admitting to their own problems with racism. Here are some examples…In Their Own Words.
Planned Parenthood of the North Central States referenced the "implicit bias and structural racism within our organization."

Virginia League for Planned Parenthood acknowledged "our past and our present participation in white supremacy."

Planned Parenthood Illinois stated, "We recognize that Planned Parenthood has been complicit in upholding systemic racism."

"Planned Parenthood South Atlantic is reckoning with our own complicity in white supremacy and systemic racism."
A leaked internal audit revealed general distrust among staff that their employer would right the wrongs. "…but they don't trust [Planned Parenthood] at large to actually make significant change unless it is held publicly accountable." One employee flat out stated: "I don't trust them to make these changes."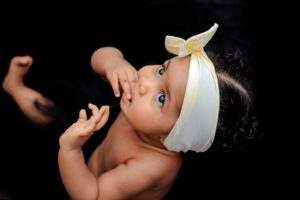 I heartily agree with Alexis McGill Johnson, President of Planned Parenthood of America who wrote in an email to donors, "Racism plagues our country in ways that keep Black and Latino communities from living full, healthy lives."
However, we differ on the solution. Planned Parenthood is a primary reason Blacks and Latinos suffer. Multifaceted research by Life Issues Institute shows that 79% of all Planned Parenthood abortion facilities are located in or near neighborhoods with high populations of minorities. Planned Parenthood is actively and aggressively targeting women of color for abortion.
There's more to Jim Sedlak's expert analysis, so please download the document, read it, and share with others. It's a powerful tool!
Working to save innocent life,