In an effort to justify the killing of unborn children, pro-abortion advocates have made many stunning claims over the years. They've used euphemisms like "reproductive justice" and "healthcare" to make abortion sound more appealing. Some have taken it a step further, claiming that abortion is not only acceptable but righteous. Astonishingly, among those fighting for the "right" to abortion are "people of faith."
Rev. Erika Forbes, a pastor in Texas, participated in a lawsuit against the state's Heartbeat law, Senate Bill 8. In an interview with Elle magazine, she said, "I believe that God supports a woman's right to choose. I'm going to continue to fight this law with every breath that I have." Rev. Dr. Serene Jones, the president of Union Theological Seminary in New York City, called the Heartbeat law "un-Christian" and said "there is nothing godly" about creating laws that protect babies from abortion.
Do these claims hold spiritual water?
According to Forbes, God supports a mother's "right to choose" to kill her unborn child. According to Jones, "in the Bible, God consistently tells us that all humans are moral agents, fully capable of making their own decisions."
Many have used the concept of free will to justify abortion, but this isn't a sound argument. Even though we have free will, God expects us to follow His decrees. Deuteronomy 6:18 (NIV) reads, "Do what is right and good in the Lord's sight …" Free will tests one's ability to overcome challenges, to resist evil and temptation. It is not a blank check to sin at will.
Free will doesn't automatically make killing children through abortion morally acceptable. Imagine if people used "their God-given ability to make their own decisions" to justify robbing a small business or assaulting a civilian on the street. This should never be tolerated. Some decisions – including the act of aborting an innocent child – are sinful, and God wants us to use our free will to avoid sin.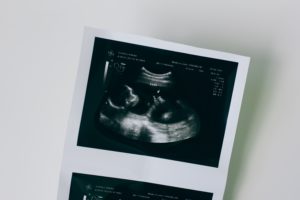 Forbes and Jones aren't the first faith leaders to speak out in favor of abortion. In 2019, over a hundred pro-abortion faith leaders sent a letter to the governor of Tennessee opposing HB77/SB1236, another Heartbeat law. Interestingly, this is how the abortion advocates opened their letter: "We, the undersigned, believe that all people are created in the image of God, …"
These misguided signers are ignoring the obvious. Preborn children were also created in the image of God. They are just as deserving of respect, dignity and protection. They are just as worthy of love and charity.
Jeremiah 1:5 reads, "Before I formed you in the womb I knew you, before you were born I set you apart; I appointed you as a prophet to the nations." This tells us that we are all unique and separate from each other. God values and has specific plans for each of us. These plans were made before we came into existence. Every unborn child is irreplaceable, but abortion treats them like a commodity, something that can be thrown away and replaced at a later date.
Faith leaders should strive to support pregnant mothers and their unborn children – before, during and after birth. Churches and ministries should stand for life and for families, especially now that we've entered a post-Roe era.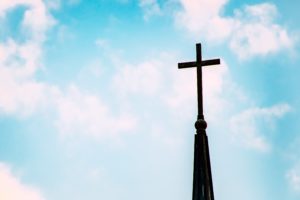 Proverbs 31:8 reads, "Speak up for those who cannot speak for themselves, for the rights of all who are destitute." In other words, we are called to protect the weak and the innocent. This includes the unborn because they are the most helpless members of the human family. They cannot defend themselves, so we must defend them.
Reject any faith leader who says abortion is good or a necessary lesser of two evils. Abortion is a direct violation of God's will. We must also boldly and respectfully speak out for the most vulnerable among us – America's preborn children.
Defending LIFE,