Until recently, the abortion industry has generally presented a united façade when it comes to the matter of advocating abortion on demand until birth.
But as more states protect unborn babies, the pool of blood money is drying up, shrinking the financial bottom line and causing desperate independent abortion centers to come out fighting.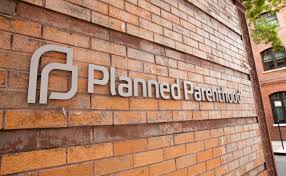 A revealing article in the New Yorker shines a light on the long-simmering feud between independent abortion centers and Planned Parenthood.
The abortion giant, say the independent abortion facilities, has an enormous fundraising advantage over them and seldom if ever shares the wealth in the advocacy of abortion access.
They also accuse Planned Parenthood of viewing them as competition, not as collaborators, and cornering the abortion market in ways that drive them out of business.
Parkmed NYC, an independent abortion facility is suing Planned Parenthood of Greater New York for poaching their only abortionist and putting them at the brink of collapse. Planned Parenthood set up shop just two miles away from Parkmed, a complaint several independent centers say is part of Planned Parenthood's business model: move in and then take away their business.
The Abortion Care Network reports it is the independent centers that carry the load of late-term abortions: 62% after the first trimester and 79% after 22 weeks. Gruesome late-term abortions are more common than is often assumed.
Katharine Morrison with a Buffalo, New York abortion facility demonstrated this fact to the New Yorker reporter, randomly opening her logbook to February 28 when they did 10 second-trimester abortions and six on another recent day. These are the most expensive and difficult procedures to perform – staff intensive and vulnerable to complications – yet Planned Parenthood moves in offering only chemical abortion pills with low overhead, leaving Morrison desperate to make ends meet.
Julie Burkhart, founder of Wellspring Health Access, a chain of abortion facilities, has repeatedly been down that road.
Four years after the killing of George Tiller – the notorious late-term abortionist in Wichita, Kansas – Burkhart reopened his abortion center. Shortly after, Planned Parenthood began offering abortions in the city. The same thing happened to her in Oklahoma City.
Now, with the opening of her new abortion facility in Casper, Wyoming, she fears Planned Parenthood will strike again.
Nicole Smith, executive director of the Blue Mountain abortion center in Missoula, Montana, says that the welfare of women is a distant second to Planned Parenthood's business model of financial gain. She laments that Planned Parenthood has been unwilling to refer abortion patients to independent facilities even if they have a two-week waiting list and the independent center can get them in the following day.
Even so, Smith admits that legislative battles are less winnable without the political muscle of this abortion industry Gorilla funded with our tax dollars.
Abortion advocates criticize the abortion giant of being too timid at a time they believe is crucial to aggressively expand abortion access. Planned Parenthood, they assert, is more concerned with self-preservation than the mission of abortion on demand until birth.
Activists developed a grassroots effort in Minnesota to file a lawsuit against two pro-life laws, a 24-hour waiting period and parental notification. Megan Peterson, executive director of Gender Justice, said that Planned Parenthood not only refused to join the effort, but it also made calls to other organizations pressuring them to not be involved. Peterson said, "I felt completely under attack by my own side."
Planned Parenthood may be getting the message. NPR reports the organization will be laying off up to 20% of their national staff. And the abortion giant announced they have committed $70 million to expand abortion access through its affiliates.
I'm banking on more abortion industry infighting because the more distracted they are from killing babies, the more lives we will see saved.
Exposing the truth,