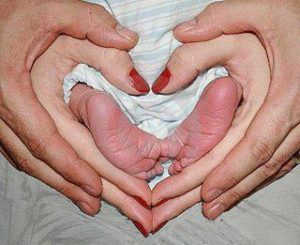 Every 35 seconds an unborn baby is brutally killed by abortion.
Every 35 seconds a woman endures the traumatic experience of stilling the heart of the child nestled beneath hers.
Every 35 seconds a father will never know the awesome experience of looking into the face of his baby.
Since 1973, Roe v Wade has killed enough babies to equal the entire population of Italy. Yes, abortion's carnage is the equivalent of wiping out an entire nation.
What is on the horizon, however, is likely to dramatically change these numbers for the better!
The bloodshed inflicted on our nation by abortion is incalculable and by God's grace it appears the US Supreme Court is poised to either reverse Roe or significantly impact its ability to force every state to stand by helplessly as its most vulnerable citizens are brutally killed.
Reversing Roe doesn't end abortion in America, it moves the battle lines to each individual state where they can pass abortion laws that reflect science and humanity.
Basic human compassion can return.
One thing I've learned in my decades of experience is that Satan will use everything within his power to keep abortion on demand the law of the land.
In 1992 when the Supreme Court ruled on Planned Parenthood v Casey, it is believed that Justice Anthony Kennedy was the initial deciding vote to reverse Roe but changed his mind in the 11th hour. Before his time on the nation's highest court, Justice Kennedy's wife volunteered at the local pregnancy help center, and he did pro bono work for the Catholic church, so we were shocked by the outcome.
This event vividly demonstrates that the forces of evil are alive and well when it comes to abortion. Therefore, we must be diligent in our prayer life, asking God to immerse the Court's justices in His wisdom regarding the constitution, along with His grace and compassion for the most vulnerable among us.
We must be prayerfully vigilant until their ruling on the Dobbs late-term abortion case is made public.
Christmas is the opportune time to contemplate America without abortion – a real "peace on earth" progression!
I'll be taking some time off to spend with family, so this will be my last update of the year.  My motto is "The World Needs More Babies and Christmas Trees," and we're thrilled to welcome our newest grandchild, Levi Paul Mattes who was born earlier this month. Ellen and I are looking forward to enjoying considerable lap time with this little guy who has stolen our hearts.
It is for babies like Levi that we continue our tireless efforts to protect innocent human life.
And with your help we can continue. For a limited time, your tax-deductible donation will be matched dollar for dollar – doubling its effectiveness in ending abortion.
I pray that the business of this season won't deter you from rejoicing in the birth of our Savior.  From all of us at Life Issues Institute, have a very Merry Christmas!
Defending life,