Nearly all Democrat members of Congress pay loyal homage to the abortion industry and support abortion on demand.  There is one notable exception Dan Lipinski (IL-03), as well as a small number who have demonstrated some willingness to vote pro-life recently: Henry Cuellar (TX-28), Collin Peterson (MN-07), Ben McAdams (UT-04).
It will encourage you to know that even more Democrats on the state level haven't received the "company" memo or aren't paying attention to it.
Abortion shouldn't be a partisan issue. It's the most compelling human rights question of our time, and unborn babies and their mothers deserve bipartisan protection.
Recent actions by Democrat State House and State Senate Members – plus a governor – show them standing in the gap to protect innocent human life.
Let's celebrate their courage!
Extreme pro-abortion legislation was considered a done deal in New Mexico this session, but eight Democrat members of the Senate joined Republicans in blocking the bill.
Four House Democrats: James D Gailliard, Charles Graham, Garland E. Pierce and Raymond E. Smith Jr., plus two Senate Democrats: Ben Clark and Don Davis in North Caronia's General Assembly voted to support the Born-Alive Abortion Survivors Protection act in April of this year.
In Arkansas, three Democrat Senators, Eddie Cheatham, Larry Teague and Bruce Maloch joined pro-life Republicans to pass the Cherish Act which ends most abortions after 18 weeks.
The Florida House Judiciary Committee advanced a bill requiring minors to first obtain parental or legal guardian consent prior to an abortion. Kim Daniels, a Democrat, supported the legislation. It later passed the House but languished in the Senate.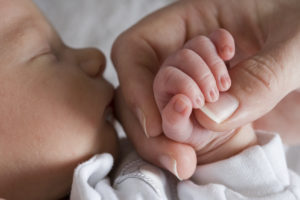 Rhode Island lawmakers continue to debate an extreme bill that would codify Roe v Wade allowing abortion on demand. However, 22 Democrat State Representatives voted against the legislation.
Three Tennessee Democrat State House members: Joe Town, John Windle and John DeBerry supported a heartbeat bill that would end abortion after an unborn baby's heartbeat can be detected in a doctor's office. Joe Town payed a political price for his vote. A year earlier he sought and obtained an endorsement from Planned Parenthood. Not surprisingly, they've revoked that endorsement and will attempt to recruit a political challenger.
Last year 27 percent of West Virginia Democrat lawmakers voted to place Amendment 1 on the ballot. It established that the state's constitution does not ensure a right to abortion nor require the funding thereof. Amendment 1 was passed by the citizens of West Virginia – a majority of them registered Democrats.
Louisiana Governor, John Bel Edwards is taking heat for his commitment to sign the state's heartbeat legislation. Abortion is personal with the Governor and First Lady.
Years ago, they rejected a doctor's advice to abort their daughter when she was diagnosed with spina bifida. She is now married and works as a school counselor.
Pro-life convictions run deep in Louisiana. State Representative Katrina Jackson, also a Democrat, sponsored a 2014 bill that requires abortionists to have admitting privileges at hospitals within 30 miles of the abortion facility. This bill appears to be headed to the US Supreme Court. It should be noted that Rep. Jackson – a pro-life Democrat – has laid the groundwork for what may be the first major pro-life case heard by the new court!
These pro-life Democrats and Republicans get it. They know that saving the lives of tens of millions of unborn babies while protecting their mothers surpasses any political party. They have joined the ranks of the guardians of life and deserve our heartfelt thanks. Future generations will say they stood on the right side of history.
Working to advance justice,