It's no surprise the abortion industry doesn't want Judge Brett Kavanaugh confirmed to the U.S. Supreme Court.
What may be revealing to many are the arguments, coming from one of their own, to keep abortion on demand the status quo regardless of its impact on women.
Arizona abortionist Gabrielle Goodrick has written an open letter to doctors. While mostly ravaging those who refuse to be part of the killing industry, she claims that future Supreme Court rulings curbing abortion on demand will have devastating consequences for members of the medical profession.
On her personal blog, Goodrick claims that "a country without legal abortion" would put those who perform abortions "in professional jeopardy." This is a strange argument coming from someone who has a documented history of professional lapses.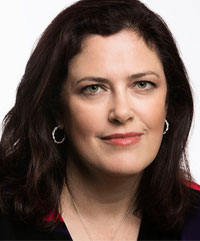 In 2013, Goodrick was served with a formal reprimand from the Arizona Medical Board due to nine counts of drug violations and unprofessional conduct. The Arizona Department of Health Services found "multiple violations related to her medical practice, including inappropriate prescribing and failure to properly safeguard controlled substances dispensed by her office." There were "51 pills missing" and unopened bottles of Oxycodone and other powerful drugs were being illegally stored at the home of her office manager.
In 2011, Goodrick was put on probation for five years in Arizona after undergoing treatment for substance abuse. Furthermore, her license to practice medicine in New Mexico was suspended in 2012 (and later expired) because she was unwilling to enter treatment for drug and alcohol abuse.
But it's not just Goodrick's record we should be concerned about. A complete lack of medical professionalism seems to be par for the course in the abortion industry. For example, Operation Rescue just released 911 records showing that two women were taken by ambulance to a local hospital just days apart due to serious, uncontrollable bleeding after visiting the same Chicago abortion facility. Similar incidents are happening at abortion facilities across the nation, which not only speaks to a lack of professionalism but, even more importantly, puts women's lives in jeopardy while killing their babies.
In an apocalyptic vision of the future, Goodrick argues that "anti-abortion officials" will be swarming medical offices, trying to make sure "no physician is attempting to slip in a clandestine abortion by calling it miscarriage management." Should the Supreme Court once again allow abortion policy to be set by the states, a third of which would likely pass laws fully protecting the unborn, those enforcing such laws will not be "anti-abortion officials." That would be the job of state health inspectors and law enforcement officials, who would be rightly looking for any violations of the law and doing the jobs they are sworn to do: carrying out the laws passed by the legislature.
Goodrick goes to the pro-abortion bag of tricks and likens abortion to gallbladder surgery, arguing that doctors who would refuse to perform such a surgery would never be allowed to maintain their practice. But gallbladder surgery is no way equivalent to killing an unborn baby in the womb. While an important part of the human digestive system, a gallbladder is not a separate living human being. That Goodrick cannot tell the difference between a gallbladder and a baby speaks volumes about her supposed medical expertise.
After these so-called arguments she is only left with unsubstantiated claims ("Expect patients with incomplete medical histories") and hyperbole that contradicts the image she is trying to portray of a serious, methodical medical professional.
Her letter shows that the pro-abortion movement has nothing left but scare tactics and wild claims, which suggests they realize they are losing ground with the American people. Abortion advocates understand the threat President Trump and his mainstream policies pose to their extreme agenda.
With your help and support, we can stop their radical schemes and make sure abortion policy isn't set in stone by pro-abortion judges. I'm urging all of our supporters to go to our Take Action Now! page and tell your U.S. Senators to confirm Judge Brett Kavanaugh, who is a strong supporter of the Constitution and the proper role legislatures should have in making laws.
With Judge Kavanaugh and President Trump, we have an amazing opportunity to tip the scale on the Supreme Court from one that supports death, to one that respects states' authority to protect innocent human life from abortion.
For LIFE,