Viability does not define an unborn baby's humanity. It is a scientific benchmark at which medical technology can keep an extremely premature newborn alive.
It is a particularly important milestone due to the life and death decisions that are routinely based upon whether or not a premature baby is considered viable.
One little boy was born at 22 weeks, five days. Even though his parents desperately wanted them to do all within their power to save him, the doctors held a vote on whether or not to provide medical care.
The vote was tied, 3-3.
The parents, who all along should have been the one to decide upon life-saving care, were permitted by the doctors to provide the tie-breaking vote.
As you can see by his picture, this little boy is thriving.
An organization called Twenty-Two Matters has a new presence on Twitter and Facebook, providing dramatic real-life stories of babies born at 22 weeks.
One tweet shows a young mother holding her toddler twins, relaying the chilling message she was given by medical professionals, "We won't waste medication on babies born at this gestation who are essentially medical waste." This mother is part of a Twitter campaign "The Lies We Were Told" that invites mothers to record a brief video sharing some of the misinformation told to them.
It will be followed by another campaign, "The Hope We Were Given," that contrasts the shocking disparities in medical care offered to families.
These advocates want to replace this disparity with uniformed compassionate and effective care for babies at 22 weeks. This entails an effort to generate awareness with the public and hospitals equipped to care for these babies. Twenty Two Matters is one of a growing number of advocacy groups on behalf of these tiny preemies.
The group also maintains a global map of a growing number of hospitals that have reportedly saved at least one 22-week baby.
The rate of survival for extremely premature babies depends upon the hospital's capabilities or willingness to provide care. The University of Iowa Stead Family Children's Hospital claims a survival rate of 59% for babies at 22 weeks and 76% at 23 weeks. This, they say is significantly higher than the average. The hospital also maintains a registry of The Tiniest Babies that reveals a promising turning point for 22-weekers beginning during the first decade of the century.
This success has been the result of a progression of medical breakthroughs. In 1975 there were very few babies who survived when born at 28 weeks or earlier. The June 2, 2020 online issue of Nature published an article featuring some of the most notable advances to dramatically change this scenario.
A watershed moment for the pro-life movement was the development of ultrasound which provided a window to the womb for women contemplating abortion. A turning point in the effort to save extremely premature babies came with the miracle drug surfactant which treats the baby's lungs. It decreased the risk of death by 60-73%. Corticosteroid use was another milestone in saving these tiny lives.
The article also highlighted recent breakthroughs in mitigating the many chronic, life-long effects of extreme prematurity in children and young adults. They found that high blood pressure can be improved with exercise.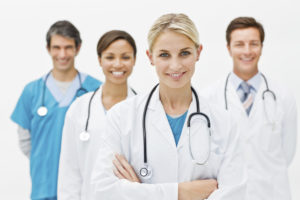 And a 2016 study showed the rate of a chronic lung condition was cut in half when a growth factor called IGF-1 was administered.
Researchers discovered in 2018 that the drug ranibizumab successfully treated 80% of retinopathy, the over-proliferation of blood vessels in the eye.
Neonatologists, though, say the treatments showing the most promise are social interventions like Transition Home Plus, that helps prepare a family to leave the hospital. It has resulted in significant cognitive and medical benefits for babies.
Awareness and education are key elements to advance medical care for extremely premature newborns which means the date of viability will continue to drop and more babies will be saved.
For LIFE,