Girl Scouts of America's CEO Responds to Planned Parenthood Link Charges
View story as pdf.
---
The Girl Scouts: Promoting a Pro-Abortion Agenda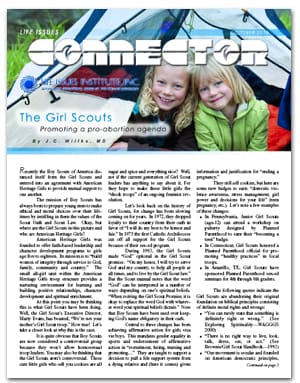 ---
In the past, the Girl Scouts have been associated with God and wholesomeness. But now the organization is marred by controversy and some parents are greatly concerned. Learn the truth.