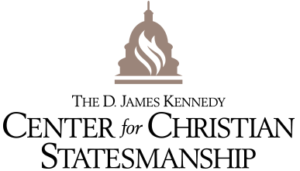 The D. James Kennedy Center for Christian Statesmanship was founded in 1995 by world-renowned Pastor D. James Kennedy to serve legislators and staffers on Capitol Hill.
In 2018, CCS launched the Center for Christian Leadership, which aims to equip 300 men and women each year who will serve in significant political and public policy positions. This new program will provide candidates with key skills: the ability to assess objectively their strengths and weaknesses, cultivate effective communication and debate skills, build and retain a sound grasp of biblical and constitutional principles, and form a strategic framework by which they can apply their learning to real-world circumstances.
Life Issues Institute President Bradley Mattes is part of a distinguished faculty that includes Dr. Richard Land, President of Southern Evangelical Seminary and former president of the Ethics and Religious Liberty Commission of the Southern Baptist Convention, and Dr. Ryan T. Anderson, who is the William E. Simon Senior Research Fellow at the Heritage Foundation and speaks and writes regularly on the sanctity of marriage and gender identity.
On May 12th, Brad taught future leaders in government and public policy about important life issues such as abortion and human development. He instilled in them a deeper appreciation for human life and a greater breadth of knowledge about the history of abortion in the United States. And he gave them the tools to be able to defend life with conviction in the public square. He is looking forward to teaching two additional classes in 2019.