If you're not a fan of Common Core in America's school system, this isn't going to make you feel any better about this highly controversial curriculum.
It's really nothing less than an attempt to indoctrinate your children or grandchildren on the issue of abortion.
Utahns Against Common Core made public a particularly revealing question on a high school final biology exam. It only came to light because a student took a screen shot of the question with his cell phone, which was against the rules. The exam was part of Utah Electronic High School, an online educational program.
It was a multiple choice question regarding the following situation: A 40-year-old mother of two students is pregnant and genetic testing indicates Down syndrome.
Students were given four options to decide the outcome:
Redo the testing closer to the baby' due date (necessitating a late-term abortion if giving birth is out of the question).
Follow the doctor's test results and abort the baby.
Prioritize the wishes of the mother (support her decision if it's abortion).
Take into consideration religious beliefs, financial burden of the baby and the effect on family members to make the "best decision for everyone." (See the bias here?)
So out of the four options, which possible choice was NOT represented? If you guessed declining the abortion and valuing the life of the baby regardless of the outcome, you'd be right!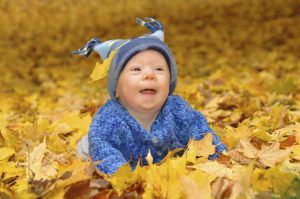 The message is subtle but effective. It teaches students that the inherent right to life of an unborn child isn't even a consideration.
The student revealed a disturbing piece of information. He said this question had come up earlier in the year when taking a different test. A post on Utahns Against Common Core website read, "This is not a SAGE test, but some other provider openly seeking behavioral data on students."
And apparently, this question on the exam violates Utah law which prohibits, "the administration of any survey, analysis, or evaluation without the prior written consent of the student's parent or legal guardian," for the purpose of getting the student to revel information.
Thankfully parents objected and the abortion question was "terminated" from the test. However, the lesson learned here is that parents must be vigilant in staying involved in their children's education. Watch the curriculum like a hawk because as one parent who works as a substitute teacher responded, "I'm just not surprised. We can expect worse, and I've read worse."
What do you think? I'd like to get your opinion on whether or not the question was appropriate, or was it a sneaky way to influence America's youth on abortion? Do you think parents were within their rights to speak out? Sound off below.
Defending all life,
Bradley Mattes
President, Life Issues Institute
Life Issues Institute is dedicated to changing hearts and minds of millions of people through education. For 32 years, organizations and individuals around the world have depended upon Life Issues Institute to provide the latest information and effective tools to protect innocent human life from womb to tomb.