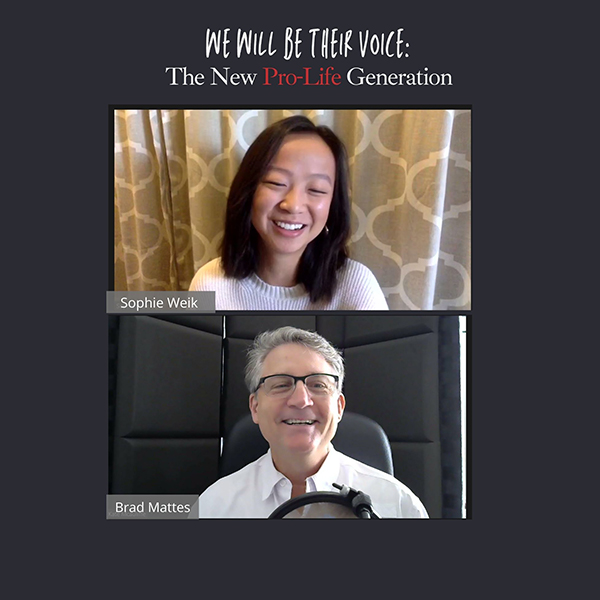 Brad Mattes interviews Sophie Weik
"Election and pandemic turmoil got you down? Prepare to be encouraged! I sat down with pro-life leader Lila Rose and six students via Zoom to find out what makes the New Pro-life Generation tick. A pattern emerged, dominated by love, respect, and empathy. Undergirded by a passion for justice. Powered by a boldness to achieve it. Protection for America's most vulnerable and defenseless in society – unborn babies.
Pro-life activism starts at a tender age. Patrick is only 12, but speaks with a confidence and determination beyond his years. Sarah shares the elation of showing a panicked student that pregnancy doesn't have to hijack her career. It can actually be the force behind its success. Others speak of the joy of reaching hearts and minds, turning them toward LIFE.
And every guest has an opinion whether or not we'll achieve our goal of ending legal abortion in America.
Listen. Get encouraged. Be the voice!"
Brad Mattes
This year Life Issues Institute is giving us an encouraging and hopeful look at the pro-life movement through the eyes of the next generation of leaders!
As we begin the new year with hope for the future, Brad Mattes hosts an all-new special from Life Issues Institute that gives an inside view of one of the pro-life movement's greatest assets—students who are passionate about the sanctity of life!
With guests from across the country, the reminder is that there are thousands of high schoolers and collegiates who are deeply committed to the pro-life message.  In a day where we might think otherwise, Brad interviews students who provide assurance that there are young people who are not afraid to counter the popular cultural message that denies the sanctity of every human life.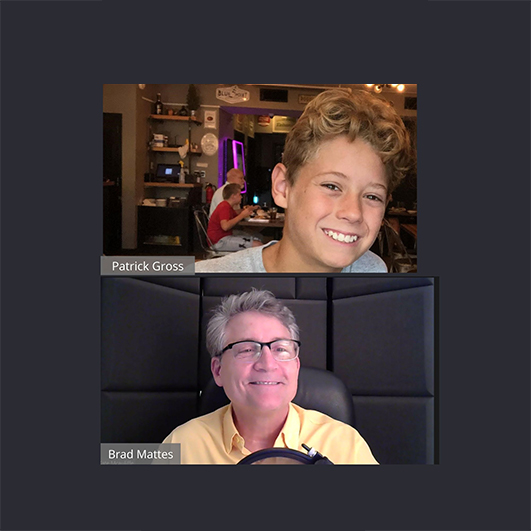 We are part of the most important and greatest human rights movement I think our nation and our world has ever seen.
– Lila Rose,  founder and president of Live Action
The way we change the culture is we change hearts. And actions do change hearts.
– Dante Bucci, University of Illinois Junior
Being a pro-life activist also means being a pro-love activist…loving people well and loving them intentionally.
– Rebecca Jackson, Pepperdine University Freshman
Every human life is precious. Here are five simple ways every person can help share that truth and support the pro-life movement – locally and globally.
We as Leading Pro-Life Advocates:
EDUCATE people about the humanity of the preborn.
EXPOSE the human rights abuses and corruption of the abortion industry and lobby.
INSPIRE + ACTIVATE people to be a voice for the voiceless.
Students for Life of America exists to recruit, train, and mobilize the pro-life generation to abolish abortion.
Since 2006, weDignify has been ensuring a pro-life future!
We mentor college students into skilled, virtuous, pro-life leaders, so they can build and nurture a culture of life on campus and in their future communities.
This year, we know many of you can't travel to Chicago by bus. So we're bringing the March for Life Chicago to you! We're inviting you to join us at the March for Life Chicago (Jan. 23) and/or at one of our five lead-up events in a city near you!
If you're an organization leader, check out our sponsorship options! We're also inviting you to become a caravan leader who can lead people from your area to the tour stop! We'll be sending caravan leaders free pro-life signs to display on the ride there and at the rally!
Inspired by Nehemiah's call to Israel to rebuild the wall around Jerusalem, we are calling the Churches of America to stand for life and protect our children. The Wall is beckoning families to similarly stand with two ready hands: to intercede for the ending of abortion with one and to say 'yes' to God's heart for adoption with the other.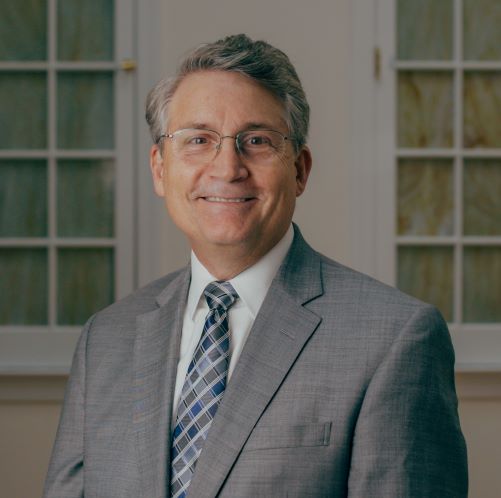 About Brad Mattes
A veteran of the pro-life cause . . .
With over 45 years of significant contribution and recognition in the pro-life movement, Brad Mattes is widely known in the United States and worldwide for his passion for the preborn.
He is the commentator for the daily Life Issues program, heard on over 1,200 radio outlets nationwide and is the co-founder and president of Life Issues Institute.
As president of the organization, Brad is responsible for the global objective of Life Issues Institute: to develop and disseminate effective pro-life education.