I often say that God's richest blessings sometimes come in unexpected packaging. That's certainly the case regarding individuals with Down syndrome. There is often much worry and trepidation when expectant parents are told their child has this condition. But my guests this week totally destroy any preconceived idea that people with an extra chromosome are somehow less than others. In these cases they are accomplishing more than most Americans. It's time we celebrated all life because the Lord uses everybody!
Brad Mattes, host
Allison Fogarty on the Rachel Ray Show
By Cassy Fiano, Live Action News The day I was told that my unborn son had Down syndrome was the day my entire world changed. In some ways, it was shattered. Everything I thought I knew about what I could … Continue reading →
Looking for support after a prenatal Down syndrome diagnosis? Be Not Afraid believes that every baby is a gift, and supports parents not only in advocating for basic care, but also in obtaining the treatment they deem appropriate for their child after birth no matter the diagnosis.
Are there any other names associated with Down syndrome? Down syndrome is also known at Trisomy 21. What causes Down syndrome? During normal conception, which defines the beginning of life for the baby, the mother and father each contribute 23 chromosomes – … Continue reading →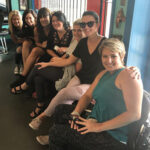 In light of World Down Syndrome Day on March 21st, parents of children with Down syndrome are finding new, creative ways of showing their deep love for their special kids.
You won't believe what they've come up with!
Continue reading →
In 1929, the average life expectancy for a person born with an extra 21st chromosome—with Down syndrome—was nine years. Just a generation ago, the average was 25 years. Today 80 percent of people born with Down syndrome live to 50 … Continue reading →
Watch featured episodes from Life Issues Institute's Emmy® Award-winning TV program, Facing Life Head-On.
Click here for video and resources
Two Different Kinds of Chefs
This week on Life Issues in honor of World Down Syndrome Day, I'm featuring guest who are making significant contributions here in America.  Here are Adam Libby and Allison Fogarty – two different kinds of Chefs.
Continue reading →
Today I want to congratulate James Martin who starred in a film called An Irish Goodbye that won an Academy Award last week! Continue reading →
Of all the people I'm featuring this week on Life Issues who have Down syndrome, I'm especially excited about Chris Nikic.  This young man is a beast when it comes to the ultimate in physical challenges!   Continue reading →
She Makes My Heart Really Nice
As part of our special Life Issues this week I'm featuring individuals with Down syndrome who're making their mark on the world.  Jenny and Austin are living the dream in the romance department.   Continue reading →
Individuals with Down Syndrome Can Parent
This week on Life Issues  I'm featuring individuals with Down syndrome who've broken the stereotypical mold.  Today it's Jad Issa from Syria.
Continue reading →

A favorite day on my calendar is March 21. People around the globe celebrate the lives and contributions of individuals with Down syndrome. It's March 21 because this condition results from an extra (third) 21st chromosome.
We celebrate each and every human life with this condition regardless of their accomplishments. World Down Syndrome Day is for everyone!
Continue reading →
I would say to people who have autism, Down syndrome or some physical disability, I would say go for it, act your heart out…don't let people say you can't act.
– James Martin, actor with Down syndrome, starred in Academy Award winning film
Allison's business philosophy, " You have to dream BIG to be BIG!"
–Allsion Fogarty, CEO and Chef of Doggy Delights, entrepreneur with Down syndrome
I don't use my condition as an excuse, instead, I work harder. My dad told me…God gave me gifts.
– Chris Nikic, Ironman competitor with Down syndrome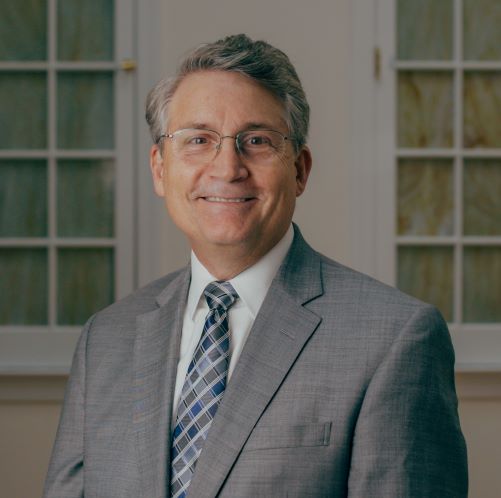 About Brad Mattes
A veteran of the pro-life cause . . .
With over 47 years of significant contribution and recognition in the pro-life movement, Brad Mattes is widely known in the United States and worldwide for his passion for the preborn.
He is the commentator for the daily Life Issues program, heard on over 1250 radio outlets nationwide and is the co-founder and president of Life Issues Institute, headquartered in Cincinnati, Ohio.
As president of the organization, Brad is responsible for the global objective of Life Issues Institute: to develop and disseminate effective pro-life education.