In the aftermath of the midterm election, we can find pro-lifers both celebrating and grieving. The results delivered our fair share of both.
Now might be a good time to remind you that our battle to protect innocent human life doesn't solely emanate from the political realm.
Here is a non-political reason for celebration.
During November the world will experience a unique birth. The time has come for a much-anticipated event to become reality. This newborn child will be called Baby Eight Billion, making it official that the world now has eight billion inhabitants.
Naysayers will wring their hands and pontificate about global warming and the urgency of ridding earth of tens of millions of human parasites.
Whether the message is conveyed with such harshness or couched in gentile semantics, don't believe them.
Many countries are desperate to grow their populations, not reduce them. The most notable is China that for decades brutally enforced a one-child policy on its citizens. Women endured forced abortions and sterilizations to curb what China's communist leaders believed was an out-of-control population explosion. Their inhumane approach was as ill-fated as it was a crime against humanity.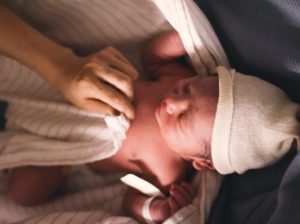 The China Family Planning Association is now urging unmarried pregnant women not to have abortions and is working to reduce the number of abortions done for nonmedical reasons.
Russia will reward women who have ten children with a cash prize of $16,000. Their national holiday called Day of Conception directs Russian citizens to stay home and procreate. The couple that gives birth closest to nine months later wins a grand prize SUV.
Many Western European nations are also desperate to increase their shrinking populations, Italy among them. The world is facing a population implosion, not an explosion.
Those at Planned Parenthood, the United Nations, and other pro-abortion entities wish Baby Eight Billion would have never been born and discount this newborn as a blight on the globe.
We, however, take a very different stand. We celebrate Baby Eight Billion and believe this child is a welcome blessing to our world.
I have joined other international pro-life leaders in welcoming Baby Eight Billion by publicly signing a full-page advertisement to be published in the Washington Times on November 15.
Hand in hand and side by side we say…
Let us join together in celebrating the birth of Baby Eight Billion. He or she is a sign of our future, our hope, and our prosperity.
Regardless of nationality, whether a boy or girl, brown or yellow, black or white, Baby Eight Billion is not a liability but an asset. Not a curse but a blessing for all of us.
Celebrating life,