For some women it's the sound of her baby's heartbeat. For others it's an image of her unborn child on ultrasound.
These are often cited as the most common reasons abortion-minded women and men have a change of heart and choose life for their babies.
Sadly, that's not always the case. In these real-life situations, the jolt from reality came in a different, devastating form.
"Megan" was partially through the gruesome process of a late-term abortion at 25 weeks gestation. An injection of potassium chloride should have ended the unborn baby's life.
She went into early labor and sought the help of a hospital that did not do abortions. Upon her arrival, the medical staff informed her they would resuscitate the baby if he or she was born alive. "I don't want that. I want an abortion. Kill my baby!" Megan demanded. The medical team refused her order.
The baby did survive birth and began to cry. The sound of her infant's wail instantly transformed this mother's heart. Immediately, Megan screamed "Save my baby!"
The medical team tried, but the infant died.
Men Hurt Too
It was the most heartbreaking phone call in my years of working in the pro-life movement.
"Jeff" was a young man in his early 20's and the fear and remorse were evident in his voice. He and his girlfriend had come into the abortion facility for a late-term abortion. They were the only ones there at the time.
While Jeff sat in the waiting room during the abortion, he heard a baby cry. There could be no doubt the crying was coming from his baby.
Providentially, as they entered the facility a pro-life sidewalk counselor had handed Jeff my brochure on how abortion affects men, called Men Hurt Too.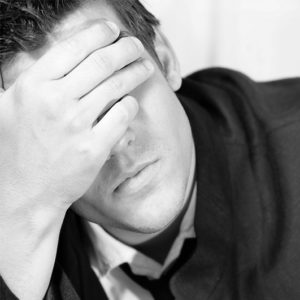 It was likely the worst moment of this young man's life. In quiet desperation Jeff called me, asking for help.
We dropped what we were doing and immediately found Jeff a counselor. Within hours of experiencing the most haunting tragedy of his life, he began the difficult journey to hope and healing.
Even with the appropriate after-abortion counseling and care, the cries of those babies may sometimes keep Megan and Jeff awake at night.
These two individuals are proof positive that we should never lose sight of the urgency to our mission of ending abortion. The pain and anguish caused by abortion is incalculable. Our efforts to minister to those who have tragically chosen abortion is vitally important.
Working to end the cries,