The presidential election was a serious blow to our efforts to end abortion in America.
The apparent defeat of both pro-life Georgia senate candidates enables extreme pro-abortion Democrats to control both houses of Congress.
All is not lost. We have an invincible tool in our arsenal.
Those who have a longer history with the pro-life movement have seen dark days before.
In the 1970's the mainstream media and our opponents dismissed abortion as nothing more than a Catholic issue. Truth is, we owe the Catholic church and the Knights of Columbus an enormous debt of gratitude. Our progress wouldn't be what it is today without their early efforts to lay a solid grassroots foundation.
Also working against us was the violence against abortionists and abortion facilities which played into the hands of those who painted pro-lifers as violent and radical extremists.
In spite of these and other things working against us, our fledgling movement became adept at swimming upstream against the current of pro-abortion sentiment.
But swim we did!
Not since the days of the abolitionists has our nation witnessed such passion, dedication, and determination to right a grave injustice against humanity.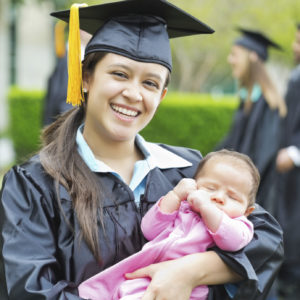 We were definitely the underdogs, but the legalization of abortion throughout pregnancy brought out the best in countless Americans. Scores ministered to young women and men facing an unexpected pregnancy. Others became skilled students of the political and legislatives process. Before the internet, educators traveled from home to home, church to church, and school to school to expose the reality of abortion.
Many individuals dedicated their lives to ending abortion, and many more opened their hearts and bank accounts to fund these activities.
I feel a great sense of honor and privilege to have witnessed and participated in the evolution of the pro-life movement as it changed from kitchen table organizations into the amazingly professional movement we have today, including a vast network of individuals who minister to grieving mothers and fathers with abortion in their past.
Countless young people have swelled our ranks, bringing with them a boldness and desire to engage in pro-life activism. Visit our website for more information on our new radio special: We Will Be Their Voice: The New Pro-Life Generation. You will be encouraged!
Like the abolitionists of old, pro-lifers nurture an invincible tool—our unquenchable passion for justice.
Remember, we have weathered the storms of both the Clinton and Obama administrations. True, sustaining power does not reside in our political opponents. By the grace of God, it steadfastly endures in the hearts and minds of pro-life individuals everywhere.
The fire in our souls will not go out. On the contrary, these recent challenges will only serve to fan the flames.
Pray. Work. Repeat. As often as required!
For the babies,