A new analysis shows Planned Parenthood facilities are outnumbered 14 to 1 by outlets blanketing the nation that offer a vast array of true healthcare services.
There are over 2,700 pro-life pregnancy help centers and more than 5,300 federally qualified community health centers. Combined they total 8,000 facilities serving millions of Americans without promoting or providing abortion services. This compares with 585 Planned Parenthood facilities nationwide that offer abortion almost exclusively.
Research by the Charlotte Lozier Institute (CLI), titled Women Have Real Choices, breaks down the numbers state by state. It effectively shows that taxpayers benefit from the life-affirming centers but are getting a very poor return on their investment in Planned Parenthood. Over time, literally billions of tax dollars have poured into Planned Parenthood's coffers, paying into a scheme claiming to be healthcare, but in reality, offering very little in women's services except abortion.
The women help centers offer a wealth of free services to women and men, equipping them to say yes to life while supplying resources such as mentoring, job training and even financial assistance.
The community health centers provide comprehensive healthcare to women, men and their families without offering abortion.
Combined they provide an abundance of services the abortion-focused chain of Planned Parenthood can't and historically hasn't attempted to replicate.
The CLI analysis says that during 2019 Planned Parenthood received over $600 million tax dollars but it's affiliate-wide report shows 94.6% of its pregnant clients received abortions. Nearly every woman that crosses their thresholds is persuaded, pressured or coerced into having an abortion. Further, Planned Parenthood staff admit that they are providing substandard, unsafe services. April Clark, a nurse with Planned Parenthood in Iowa, said, "We really can't even safely maintain clinics now with our staffing."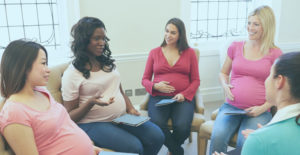 America's pro-life women help centers are the Achilles Heel of the abortion industry. It's no wonder we have been witnessing the systematic attack of these oases of life-nurturing care.  A far cry from the previous court-mandated abortion customers in every state, Roe's demise is dramatically shrinking Planned Parenthood's customer base. In addition the alternatives are cutting deeply into their bottom line.
And now, as the study truly shows, even where abortion remains legal, women have real choices at 8,000 alternative true hope and healthcare centers.
Almost as disturbing as the pregnancy center attacks is the indifference of the Biden administration to the firebombing, vandalism and more. Imagine the ear-splitting calls to action if the abortion industry were suffering under similar attacks. There would be a united clamor of voices in the media and government to quickly ferret out and aggressively deal with those responsible for the criminal acts.
We can lay a portion of this domestic terrorism at the feet of Senator Elizabeth Warren, a Democrat from Massachusetts and zealous advocate for unrestricted abortion. Two pro-life Massachusetts women help centers were attacked only days after Warren demanded a crackdown on such facilities. Extreme pro-abortion state officials have directed undocumented accusations and hatred toward these centers that give free services to women who want and often desperately need them.
The other side serves up lies, hatred and acts of domestic terrorism while America's 8,000 centers lovingly and effectively fill the needs of women, men and families.
Protecting life, defending women,