How often have you heard abortion advocates say, "You can't legislate morality" when opposing pro-life bills?
Let's set aside, for the moment, that nearly every law advocates morality of some kind. For example, the legislator who sponsored a bill to lower the speed limit in front of an elementary school advanced his or her own morality that drivers should take extra care near young children.
Does a law against abortion instill morality within the hearts and minds of local citizens?
To those who maintain "You can't legislate morality," I respond, "Laws change behavior and hearts can soon follow." But key to this statement is evidence to back up the assertion.
The reversal of Roe v. Wade provides an ideal opportunity to test this theory.
An Illinois abortion facility was built nearly a stone's throw from Missouri's border, where unborn babies and their mothers are protected after the demise of Roe. In contrast, Illinois allows abortion on demand until birth. The abortion vender's location was a cold, calculated strategy to go after abortion dollars in a neighboring state while victimizing women and their babies.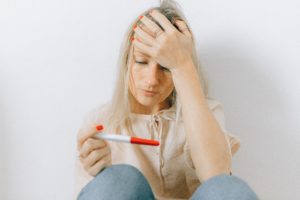 As expected, women were coming across the border to have abortions – but with a change in mindset from former patients.
Becca Wilson, a nurse at the abortion vender, made these observations. Women, she said, were more vocal in their beliefs that they were doing something wrong or illegal. An often-repeated statement that she and the staff heard was, "Oh, it's illegal in my state. I can't do that" and "Oh, I don't want to murder my baby." A bigger, overarching idea, Wilson said was that if in their perception the Supreme Court has decided abortion is not legal, then they were doing something wrong.
Research has shown that a clear majority of women who have abortions feel pressured or coerced to do so. Evidence at pro-life pregnancy centers in Texas bore this out as pro-life legislation seemed to have a liberating effect. Multiple clients – even some who were abortion minded – quietly hoped that their babies were over six weeks old and they exhibited relief after hearing the heartbeat on ultrasound. At that point, they knew abortion was not an option and were at peace with their pregnancies.
Sylvia Johnson, executive director of a Houston pro-life center, observed expressions of gratitude for the Heartbeat Act because it built a wall between them and pressure by others to abort. Johnson said, "This just breaks your heart. If it weren't for that law these women would have had no recourse. It was not her choice."
Of course, not all women have life-affirming reactions to their unexpected pregnancies. Chelsey Youman with the pro-life Human Coalition has witnessed a "hardening of hearts towards the life growing in their womb." Youman observed, "the cultural battle is still at hand, and there's so much work to be done on the cultural front."
She's right of course. The transformation of America into a culture of life will take time, patience, lots of work, and prayer. Lots of prayer.
But early evidence demonstrates that pro-life laws that first change behavior is also affecting the heart.
Changing our nation one heart at a time,