Hollywood has a long-held reputation for being a tool of the Far Left. Much of the criticism is well deserved, but to be fair, wonderful movies with positive messages have also been produced.
In the movie industry, the ultimate achievement is earning an Academy Award called the Oscar.
And this year, abortion has surfaced as a controversial issue.
It could be legitimately said that the Oscar Award is the Golden Calf of Hollywood. Many have bowed down and paid homage, sacrificing their morals and ethics to attain Hollywood's most prestigious accolade.
So when someone from the industry takes a stand for truth and justice, it grabs attention.
Filmmaker Keith Merrill is a 1973 Oscar winner and longtime member of the Academy of Motion Picture Arts and Sciences. As a member he will be voting in the Best Picture category like he has done for many years.
This year there are 366 feature films vying for the top spot. One of them, Never Rarely Sometimes Always, is only a borderline contender, but it's getting attention.  The movie centers on a 17-year-old girl who travels across the state line from Pennsylvania to New York where she doesn't have to obtain parental consent for her abortion.
When Merrill was contacted to see if he had viewed the movie, he gave an unbridled response that left no one wondering where he stood on the subject matter.
"I received the screener but as…the father of eight children and 39 grandchildren. AND pro-life advocate, I have ZERO interest in watching a woman cross state lines so someone can murder her unborn child…There is nothing heroic about a mother working so hard to kill her child."
Hollywood probably didn't see that coming.
Eliza Hittman, the movie's director wasn't pleased, and called him out on Instagram (later deleted), where it got the attention of Variety. Hittman lamented that the Academy was still "painfully monopolized by an old white puritanical male guard."
In the Variety article, Merrill didn't back down. Quite the contrary, he set the record straight by pointing out that just last year the Academy had achieved its 2020 goal of diversifying its membership to include more women and minorities.
Merrill said, "Her film is an expression of who she is. My absence of interest in watching her film is an expression of who I am." He further stated that both were worthy of respect and validity.
Merrill further told Variety that he doesn't watch horror flicks or those with "graphic sex or gratuitous violence or radical social agendas."
Of the 366 films competing for Best Picture, at least one Oscar voter isn't giving Never Rarely Sometimes Always the time of day.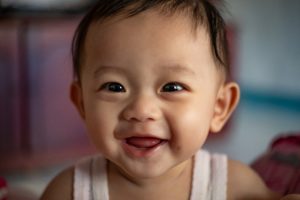 Keith Merrill deserves an award for courageously standing up for truth during a time when many are fearful of the cancel culture and cowering in silence.
For innocent human life,