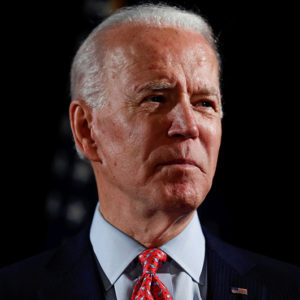 Recently, President Biden reversed the Global Protect Life Rule, also known as the Mexico City Policy. It prevented our tax dollars from funding or promoting abortion in foreign countries.
As a result, the financial floodgates have been reopened to impose abortion on pro-life cultures around the world.
Who does this abortion money target globally? Mostly people in poor, nonwhite nations.
But they're pushing back!
The Mexico City policy began with Ronald Reagan and was enacted under every subsequent Republican administration, but jettisoned by all Democrat presidents, including Mr. Biden.
Traditionally, the policy protected about a half-billion tax dollars from being used to advance an abortion agenda. But that changed with President Trump who expanded it to protect nearly nine billion tax dollars, and at that time it was appropriately renamed the Global Protect Life Rule.
As president of the International Right to Life Federation, I can vouch for its effectiveness. We heard complaints from the global abortion industry and their supporters that they were shutting down or severely curtailing operations.
Now that the money is flowing again, one global continent is speaking up. Their message is simple.
"Help us, don't kill us."
A video called A Message for President Biden: The Unified Voices of Africa, features various Africans rejecting Biden's efforts to force his worldview and ideology on the African culture that values life. The voices speaking out on this video are as diverse as the people spanning this great continent. They include teachers, lawyers, an accountant, students, a physician, banker, and musician.
A doctor offered an often-repeated message, "We've never needed abortions and we do not want them." A student declared "We support life from the beginning till the end."
Obianuju Ekeocha, founder of Culture of Life Africa, called the policy change "horrifying" and labeled it "ideological supremacy" by Western world leaders who feel the African culture that respects and nurtures life is "inferior" to their eugenic approach to poor nations of color.
Several Africans voiced the need for help like drinkable water, hospitals, food, and electricity. But as one so aptly put it, "Help us, don't kill us."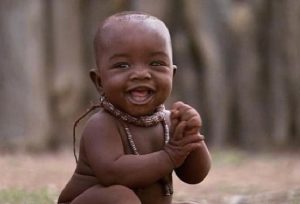 Mr. Biden's reversal of such an impactful effort by the Trump administration is a terrible blow to American taxpayers and targeted victims around the world.
Will the president listen to the pleas of Africa?  Or will he, in the words of Obianuju, "be the neo-colonial master like many other Western leaders, forcing his own ideologies in the world of the poor?"
For the babies everywhere,