Pro-abortion forces are going for a triple play in Washington, DC to advance their extreme abortion agenda.
If they succeed, these will deliver a serious blow to protecting America's unborn babies and their mothers.
We need your URGENT help NOW!
President Biden has nominated Xavier Becerra for Secretary of Health and Human Services. This man is an enemy to any and all pro-life policies. It's no exaggeration to say he's the worst of the worst.
Mr. Becerra has an extensive and aggressive history promoting abortion. Here are just some of his extreme actions:
Targeted pro-life health centers and attempted to force them to direct women to abortion facilities.
Tried to intimidate and prosecute investigative journalists after they exposed the sale of aborted baby body parts by Planned Parenthood.
As a congressman, he voted against the Partial Birth Abortion Act that ended the literal killing of babies during birth.
I joined 60 other pro-life leaders on a letter to US Senators asking them to oppose the nomination. Please contact your Senators and ask them to vote no on Xavier Becerra's confirmation.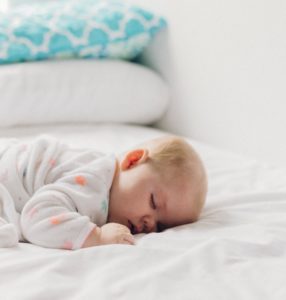 The so-called Equality Act doesn't mention the word abortion but would have a devastating impact on protecting babies.
It adds the term "sex" to mean "pregnancy, childbirth, or related medical conditions." The Third Circuit Court of Appeals has already interpreted "related medical condition" to include abortion.
If passed the so-called Equality Act would mean:
A health care provider could be guilty of sex discrimination if he or she refused to perform an abortion.
A hospital could be guilty of sex discrimination if it refused to allow abortions to be performed on its premises.
Insurance plans that don't provide coverage for abortion could be guilty of sex discrimination.
Here's an additional disturbing element of the bill.  It specifically states no person or entity can seek relief under the Religious Freedom Restoration Act, meaning you have zero conscience protections. It strips you of your religious freedoms.
Please contact your congressional representatives and urge them oppose the so-called Equality Act.
COVID-19 Relief Package:
Congress is using a process called "Budget Reconciliation" to pass the COVID-19 Relief Package, which circumvents the possibility of a Senate filibuster.
It's no surprise the extreme pro-abortion leadership in the House, Senate and White House did not include the Hyde amendment to prevent tax dollars from funding abortion. As a result, this amounts of a bailout the abortion industry with COVID cash.
The major pro-life problems with the bill are:
Funding for healthcare that does not include the Hyde amendment. Therefore, funding for programs like Community Health Centers, or global health will include abortion on demand.
Funding for health insurance that includes abortion. The two major examples of this are new federal subsidies for COBRA health insurance and an expansion of Obamacare.
Funding for Planned Parenthood through Small Business assistance and the Title X family planning program.
Please contact your congressional representatives and urge them require the Hyde amendment be applied to all funding in the COVID-19 Relief Package.
You and I must act now to stop this pro-abortion triple play. Please contact your elected officials today.
Sincerely for LIFE,