Joe Biden has taken the reins at the White House and his administration is expected to be the most pro-abortion in our nation's history.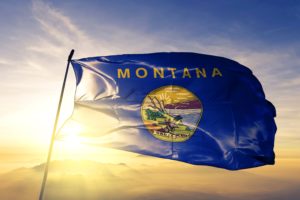 Even so, don't think that our pro-life efforts are sitting idle. Quite the opposite. The pro-life mission is moving forward to save more unborn babies while protecting their mothers.
And in this particular case, things look very encouraging!
Things got underway this week when the Montana House Judiciary Committee had hearings on and voted out four pro-life bills.
Last year there was a pro-life majority in both the State House and Senate that passed three of these bills, only to be vetoed by a pro-abortion governor.
Things are looking up. The pro-life majorities have been maintained and Montana just elected pro-life Governor Greg Gianforte who will sign the bills.
HB 140 requires that the abortionist offer a woman an opportunity to see her unborn child on an ultrasound and listen to the baby's heartbeat. The bill also requires the humane disposition of the bodies of aborted babies. And finally, it requires a "comprehensive system of reporting" the deaths or complications of women due to abortion.
HB 136 The Montana Pain-Capable Unborn Child Protection Act prohibits abortion at 20 or more weeks because it has been clearly established that the unborn child will feel the excruciating pain of the abortion. The bill includes civil and criminal penalties.
HB 171 The Montana Abortion-Inducing Drug Risk Protocol Act is a very comprehensive bill that would govern the chemical abortion process. This is its maiden run as state legislation, spearheaded by Susan B Anthony List with other national partners. It requires the chemical abortion pill be administered in person after an appropriate medical examination; prohibits dispensing the drug in or on school grounds; provides a thorough informed consent requirement; and requires that relevant data must be compiled on each chemical abortion and reported. In addition, there are criminal penalties, civil remedies, and professional sanctions for those who violate the law.  Women who have an abortion are exempt from these penalties.
HB 167 is called The Born-Alive Infant Protection Act, and it stipulates that any infant born alive, including after an abortion, are persons "entitled to the protections of the laws," that include "appropriate and reasonable medical care and treatment."  This legislation may be finalized as a regular bill, or as a referendum to be placed before Montana voters.
Having grown up in Montana, I'm immensely proud of my home state. We can all be proud. Montana represents what can and will be accomplished even with a hostile DC environment.
If you live in Montana, please contact your elected representatives and Governor Greg Gianforte and ask them to support these crucial pro-life bills!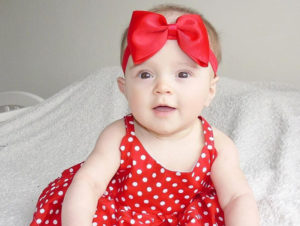 Regardless of who dominates the White House or the halls of Congress, we can advance the cause for LIFE.
Saving babies, protecting their mothers,