This year Life Issues Institute is championing that every life matters by proclaiming the truth about Down syndrome.
Life Issues Institute is producing a radio special for release around Sanctity of Life Sunday 2020 titled, Every Life Matters: The Truth about Down syndrome. People with Down syndrome are too often considered expendable. In certain countries, government policy is to abort all babies with the genetic markers. In the process, the world is robbed of people who most joyfully and kindly shine brightest among us. In this special, Life Issues' President Brad Mattes interviews Shauna Amick, whose daughter, Sarah, is the joy of her life. He also speaks with Katie Shaw, who has the condition, but has successfully lobbied to pass legislation protecting these lives. That and much more will be covered in this moving and informative special.
Brad Mattes interviews Shauna Amick
"I've filmed interviews with four amazing individuals which have been edited into two amazing programs. Every Life Matters, The Truth about Down Syndrome is the theme of our annual Sanctity of Life Sunday half-hour radio special. We talk about legislation to protect unborn babies diagnosed with Down syndrome. One of my guests is a Utah state legislator who authored a bill that was signed into law, And attorney Amanda Stirone shared her legal perspective.
But it was the real-life, human stories that touched my heart the most. Shauna Amick with Joni and Friends shared her initial fear and ultimate dependence on God after the birth of their daughter Sarah who has Down syndrome. And Katie Shaw, who has the condition, successfully lobbied to pass legislation in Indiana . . . I can't wait to share their stories with you."
Brad Mattes
People should accept people, I mean, it doesn't matter if you have a disability or not, everybody should be treated the same: with respect and dignity.
– Katie Shaw, advocate with Down syndrome
God is creating in you a beautiful miracle and you will not be able to understand that fully until that baby is born but to end that baby's life is to rob yourself of all the gifts, the blessings and beauty that God wants to give you.
– Shauna Amick, Joni and Friends, mom to Sarah, born with Down syndrome.
God has placed on my heart a desire to protect individuals with Down syndrome. I've seen the love, joy and passion they bring to life. I have watched people fall in love with them. People enjoy being around them and it's a deep abiding desire to educate the world that these individuals have so much to offer society.
– Brad Mattes, President of Life Issues Institute
My Baby Has a Disability: Life-Giving Questions and Answers
Your world has just been rocked with news that the baby you're expecting has been diagnosed with a significant disability. Your hopes and plans are crumbling—and fears and questions are rising to take their place. Shauna Amick shares her story of having a child prenatally diagnosed with Down syndrome. In the midst of her enormous questions and fears, Shauna learned that God has a one-of-a-kind purpose for every child—each one uniquely formed in his image. Shauna invites you to dream new dreams for yourself and your precious child.
Watch featured episodes from Life Issues Institute's Emmy® Award-winning TV program, Facing Life Head-On.   Dear Future Mom A heart-warming message from 15 people with Down syndrome to a future mom.  GiGi's Playhouse GiGi's Playhouse … Continue reading →
By Cassy Fiano, Live Action News The day I was told that my unborn son had Down syndrome was the day my entire world changed. In some ways, it was shattered. Everything I thought I knew about what I could … Continue reading →
By Chuck Donovan, President of Charlotte Lozier Institute (Aug. 17, 2017) This week, the CBS News program "On Assignment" included a long feature on what it described as the near eradication of Down syndrome in Iceland. As the story unfolded, … Continue reading →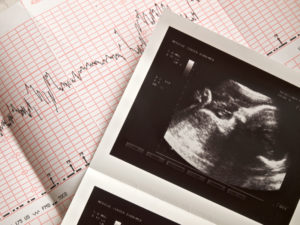 Looking for support after a prenatal Down syndrome diagnosis? Be Not Afraid believes that every baby is a gift, and supports parents not only in advocating for basic care, but also in obtaining the treatment they deem appropriate for their child after birth no matter the diagnosis.
No parent ever wants to hear that their child has been diagnosed with special needs. At that moment, a mother and father are at their most vulnerable. This critical time will inevitably shape the future of their lives. In cases … Continue reading →
In 1929, the average life expectancy for a person born with an extra 21st chromosome—with Down syndrome—was nine years. Just a generation ago, the average was 25 years. Today 80 percent of people born with Down syndrome live to 50 … Continue reading →
Are there any other names associated with Down syndrome? Down syndrome is also known at Trisomy 21. What causes Down syndrome? During normal conception, which defines the beginning of life for the baby, the mother and father each contribute 23 chromosomes – … Continue reading →
To Parents of a Child with Down Syndrome: Don't Be Afraid
A young couple was hugely excited about having their first baby. But when their child was diagnosed in the womb with Down syndrome it turned their world upside down. They were terrified, horrified, and greatly saddened. They asked, "How can we handle a child like this?"
In an April Life Issues radio broadcast, Brad Mattes explained, "Nearly every expectant mother and father in the same shoes will experience some or all of these emotions—that is until they learn the truth about their baby's future." He encouraged parents and others to view an amazing video featuring children with Down syndrome speaking directly to their mother's heart and declaring, "Don't be afraid…"
Every person we know plays a role in our lives—a role that would be absent without them. Imagine if 67% of your peers disappeared. We'd be without mothers, fathers, sisters, brothers, friends, co-workers and neighbors. Sadly, a large percentage of … Continue reading →
Sentenced to die. That's the fate of most babies diagnosed with Down syndrome while in the womb. They're guilty of nothing. But approximately 67 percent will die by abortion for — maybe— having an extra 21st chromosome… Continue reading →
Amanda Stirone, J.D.  |  March 21, 2019.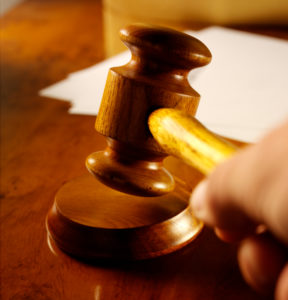 Five states have enacted legislation to prohibit the eugenic practice of Down syndrome discrimination abortion. Courts have enjoined the law in three of the states. Several additional states have introduced similar legislation… Continue reading →
The following is a sidebar to Down Syndrome: Imagine the Possibilities, published in the June 2015 Connector. Ashley DeRamus, Alabama Ashley DeRamus followed the first rule of business when she started her fashion design company, Ashley by Design: find a … Continue reading →