The weekly pro-life television program Facing Life Head-On earned one of the highest honors in the television industry, winning a 2012Regional Emmy ® Award for the episode A Lifetime Sacrifice. The episode was recognized by the National Academy of Television Arts and Sciences and received the award for excellence in the category of Specialty Programming – Military Programs.
Photos courtesy of Sarah Dills.



The theme of the 48th Annual Ohio Valley Regional Emmy® Awards ceremony was "Celebrating the Craft."

Facing Life Head-On and the program's sponsor, Life Issues Institute, received a total of three Emmy® nominations in the categories of specialty programming and magazine programs.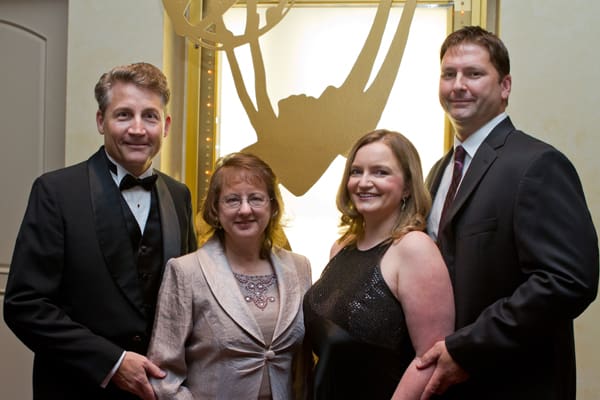 Facing Life Head-On executive producer and host Brad Mattes and his wife, Ellen, and field producer Heather Gims and her husband, Rob.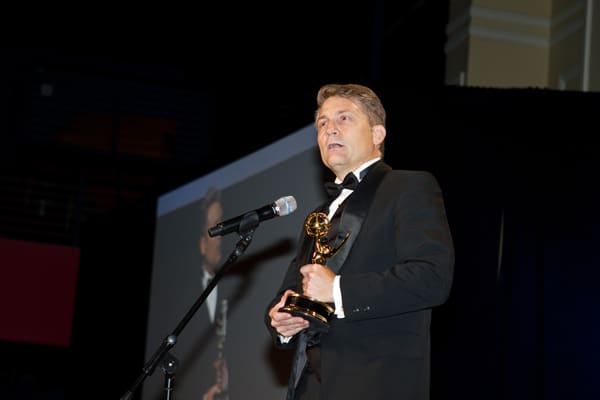 Brad Mattes accepts the award, paying tribute to those serving in the military and their families.

In his acceptance speech, Brad said, "Our American heroes and their families are putting themselves on the line for our liberties—first among them is the right to life."

Brad poses for a photo backstage at the Emmy® Awards.

Brad and Ellen Mattes celebrate at the Emmy® Awards ceremony.

The Facing Life Head-On crew enjoys the show's win. (L-R) Editor Dylan Cahall, Host an Executive Producer Editor, Brad Mattes, and Producer Rachel Reeves)

A wonderful time was had by all! (L-R – Dylan Cahall, Janelle Weber, Rachel Reeves, Ellen Mattes, Brad Mattes, Heather Gims, Rob Gims)